Our Mission
We believe our job as the church of Jesus Christ is to
transform our world with God's Word…one life at a time.
Our mission is based on the Great Commission – "Therefore go and make disciples of all nations, baptizing them in the name of the Father and of the Son and of the Holy Spirit, teaching them to obey all that I have commanded you" (Matthew 28:19-20).
We seek to accomplish this goal by focusing ministry efforts locally, nationally, and internationally through four key strategies: worship, equip, serve, and influence.
Next Steps
Interested in taking the next steps at First Baptist Dallas? We have three great worship experiences and would love to connect you to a Sunday School class. Plan your visit with us today!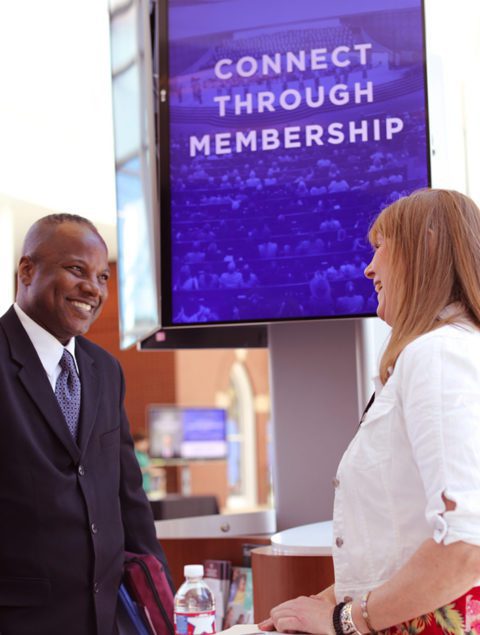 Worship With Us
Three Services, Three Settings, One Reason We Gather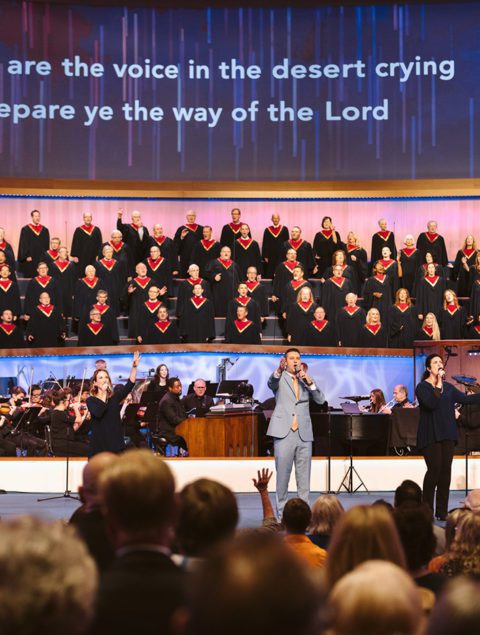 Ministries
We invest deeply in a variety of ministries, volunteer opportunities, and resources in order to disciple and equip you to be all God has called you to be in the day in which we live. Find the right ministry for you and your entire family!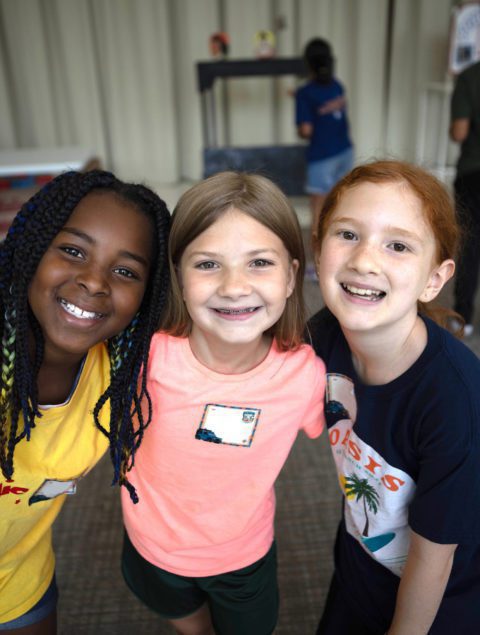 Your Home For Biblical Truth And Community
Saturday, December 9 and Sunday, December 10

Dallas Christmas Spectacular

This Christmas production is unlike any you have ever seen, with captivating theatrical performances featuring live animals, beautiful ballet from Ballet Magnificat, and powerful music by the world-renowned First Dallas Choir & Orchestra with guest artist, Jordan Feliz. Experience the joy of Christmas and remind yourself of the true reason for the season as we celebrate the birth of our King and Savior, Jesus Christ!

Learn more

Sunday, December 17

Light of the World Sunday

Together we will renew our commitments to Mission 1:8 WIN NOW by increasing or confirming an existing pledge or by making a new pledge. Please bring your best gift toward your commitment on this day!

Learn more

Sunday, December 24

Christmas Sunday

Celebrate Christmas at First Dallas with a morning of Christmas worship, a powerful message from Dr. Jeffress, Krispy Kreme in Sunday School, and more, then join us back that evening for a special Christmas Eve service with candlelit worship and an observance of the Lord's Supper.

Learn more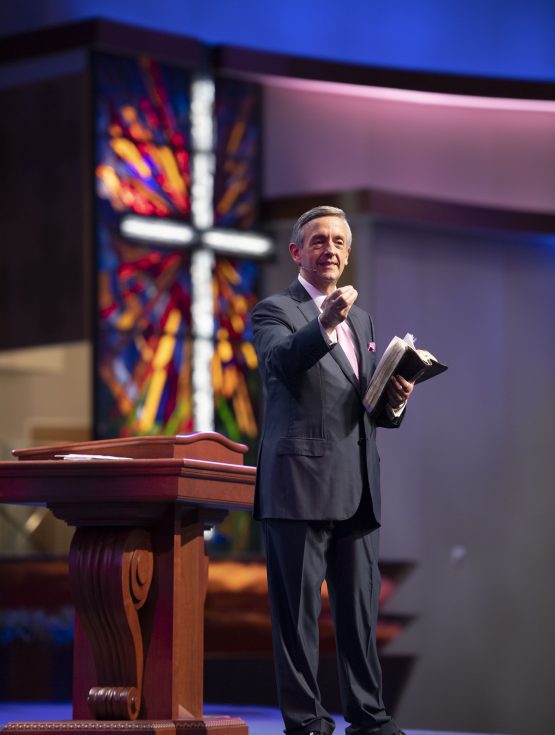 Dr. Robert Jeffress
Dr. Robert Jeffress is Senior Pastor of the 16,000-member First Baptist Church, Dallas, Texas, and a Fox News Contributor. He is the author of 30 books and the host and Bible teacher on Pathway To Victory, a national radio and television program.
Pathway to Victory
Pathway to Victory is the broadcast ministry of First Baptist Church of Dallas and Dr. Robert Jeffress. Pathway to Victory exists to pierce the darkness with the light of God's Word through the most effective media available, including television, radio, print, and digital media.