Mission 1:8 Generation Now Devotional | 2018 - Day 25
By Faith David
By Ryan Sadler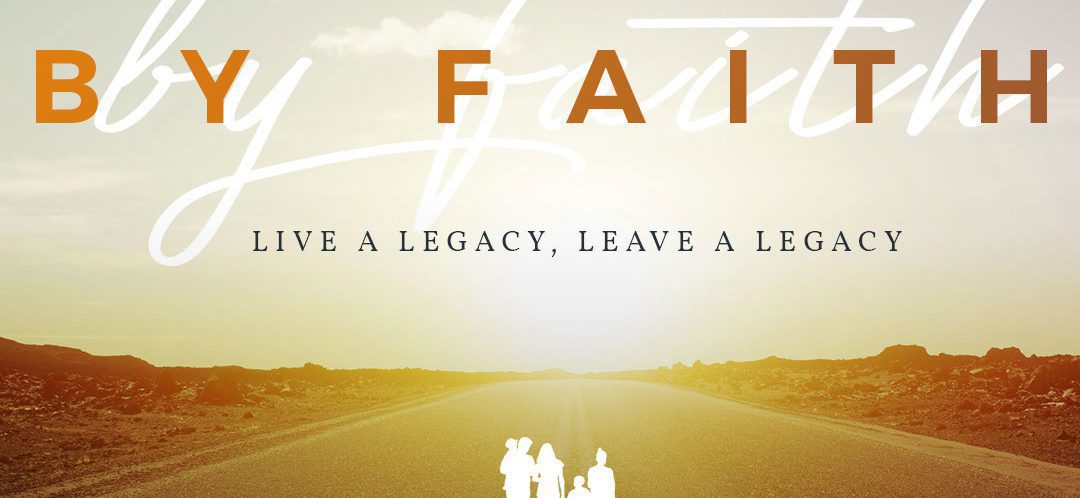 "And what more shall I say? For time will fail me if I tell of Gideon, Barak, Samson, Jephthah, of David and Samuel and the prophets, who by faith conquered kingdoms, performed acts of righteousness, obtained promises, shut the mouths of lions, quenched the power of fire, escaped the edge of the sword, from weakness were made strong, became mighty in war, put foreign armies to flight."

Hebrews 11:32-34
In Hebrews 11, David is mentioned in the Hall of Faith. David truly was a man who lived by faith. In one of the most popular stories in the Bible seen in 1 Samuel 17, we see him go up against the giant Goliath.
Just picture it. A champion warrior and giant among men is mocking the army of God when David arrives at the camp. The Israelites have a decision to make: send a man to fight and kill Goliath or become slaves to the Philistine army. David volunteers to fight the Philistine.
Ironically, both David's oldest brother and the king discredit David based on his age and his status as a shepherd. They thought the situation was impossible. But David knew his God, and he knew the victory he had already been given over a bear and a lion. David knew that anyone standing against God fought a losing battle.
So, King Saul offered David armor and weapons, but David knew he wouldn't succeed with tools he had never used before. He took his staff, five smooth stones, and a sling. God gave him abundant victory.
David operated in faith instead of fear. He knew he wasn't an experienced warrior, but he knew to whom he belonged. This faith carried David throughout his life as he went on to become king of Israel. In Acts 13:22, we see how God described David: "I have found David the son of Jesse, a man after my heart, who will do all My will." David had faith in God, which led him to act in obedience, and God blessed his faithfulness.
---
Questions for Thought
Who in the story are you most like? Are you like Saul, fearful and worried that your situation really is impossible? Or, are you like David, knowing that with faith in God, "impossible" is nothing but a word?
What situation in your life feels like that taunting giant? How can you face it with faith?
---
Child Connection Questions
We can trust God because He is in control. He is all powerful, righteous, and good. He is all knowing. With your child, name five things or situations you can trust God with. Name a few things you are worried about, and discuss how we can give our worries to God. God is always with us and will never leave us.
Read 1 Timothy 4:12 with your child and discuss how even though David was a young boy, he accomplished mighty things because he trusted in God!
---
Challenge
Get a piece of paper and write down things in your life that seem impossible. Then, write all the things in your life that your faith in God has carried you through. Next, write about stories in the Bible where people's faith in God delivered them from their "impossible" situations. Now, compare. Are your situations really impossible with faith in God?
---
---
---
Author Bio
Ryan Sadler
Minister to Students
Placing emphasis on making sure teenagers are spiritually equipped for college, Ryan fosters an environment where teenagers want to bring their friends and feel safe sharing their doubts and questions. He enjoys playing soccer, running, and eating Twizzlers while pretending to be a movie and television critic. Ryan and his wife, Julia, are the parents of Barret, Blake, and Blair.
---
---
Devotional Contents:
Mission 1:8 Generation Now Devotional | 2018 - Day 25