Women's Devotional | 2021 - Day 5
Calm My Heart
By Jessica Wall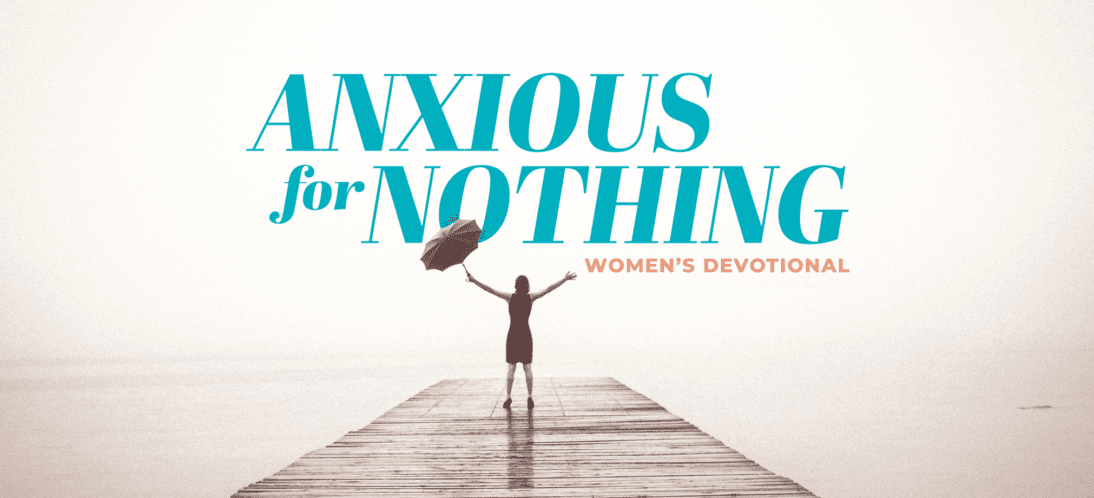 "And the peace of God, which surpasses all comprehension, will guard your hearts and minds in Christ Jesus."

Philippians 4:7
I sat in the hospital waiting room…again. I had been in that same place two weeks prior as my husband, Austin, underwent surgery to remove an impacted kidney stone. The initial surgery failed, resulting in a second, even riskier surgery. As they were inserting Austin's IV, his doctor came in and said he should be finished within an hour and a half. His nurse stated she would call to let me know the exact time they began and would keep me updated.
As they wheeled Austin to the operating room, I noted the time. It was 3:40 p.m. I turned on some worship music and settled in with my book in the far corner of the waiting room. Every time the door opened, my heart would leap, expecting an update on Austin. I was becoming anxious. At about 5:00 p.m., a staff member checked in with me to make sure I had been updated. When I told her I hadn't, she apologized and said she would check on Austin. At 5:20 p.m., the nurse finally called and stated everything was going well and that he was still in surgery. They didn't know how much longer it would be. Her words didn't reassure me.
I closed my book and instantly began to cry. I felt so unsettled. Worry and fear began to cripple me. Then, I took a deep breath and gathered my composure. I began praying for Austin's health and protection. I prayed for his doctor and the staff, too. By this time, I was the only person left in the waiting room, so I turned up my worship music and sang out loud. Finally, at 7:00 p.m., the doctor came in. They had run into some complications, but the stone was removed, and Austin was in recovery.
How many times have you found yourself in a similar scenario? It's so easy for us to spiral when we lose focus. Our thoughts can run wild and leave us worrying. When you feel anxiety, worry and fear creeping in, turn to God in prayer and worship. He will calm your heart and mind. Don't fret or worry. Instead of worrying, pray.
---
Author Bio
Jessica Wall
Promotions Director & On-Air Personality at 90.9 KCBI FM
Jessica loves people. She and her husband, Austin, have been sharing their redemption story and bringing hope to couples in crisis for over eight years. Jessica and Austin have been married over 20 years and reside in Arlington, Texas, with their son, Shane.
---
---
Devotional Contents:
Women's Devotional | 2021 - Day 5