Easter Devotional | 2020 - Day 13
Choosing to Forgive
By John Cullen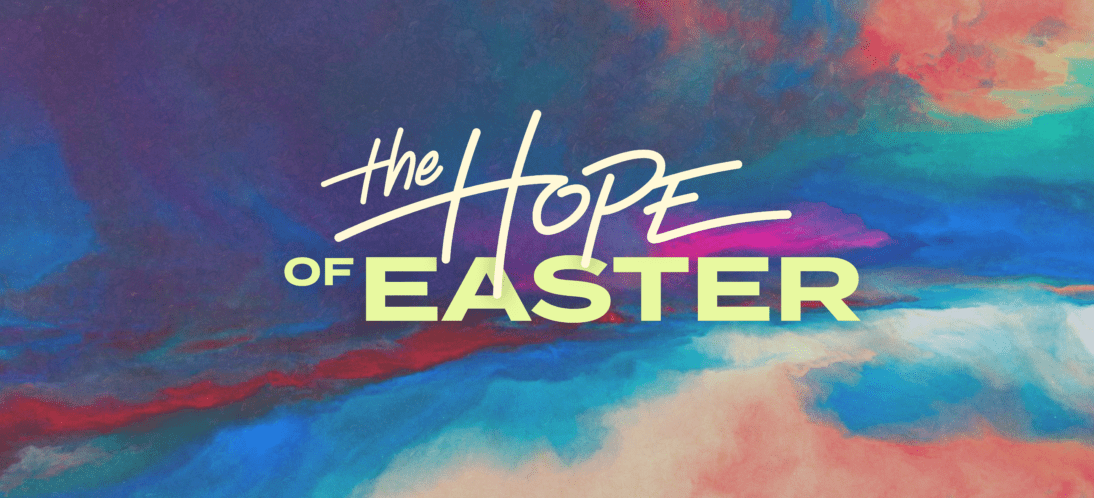 "Then Peter came and said to Him, 'Lord, how often shall my brother sin against me and I forgive him? Up to seven times?' Jesus said to him, 'I do not say to you, up to seven times, but up to seventy times seven.'"

Matthew 18:21-22
Maybe you've heard the saying: "failing to forgive is like swallowing poison and then waiting for the other person to die." Failing to forgive leads to bitterness. 8A number of years ago, my wife, Deb, and I watched some very special people become bitter and angry after being hurt very badly. That bitterness eventually affected every part of their lives, their relationships, and their health.
Sometime after that, Deb and I went through one of the most painful rejections of our ministry. People that we considered family turned against us and ostracized us, affecting our ministry and financial security. We found ourselves without a job, no means of supporting my family, and no severance, through no fault of my own. When I came home and told Deb, I realized that we could fall into the same trap of hurt and anger that could lead to bitterness, thus depriving us of the blessing of God.
Deb was obviously hurt. I think when our spouses are hurt, the hurt we feel is compounded. As the leader of my home, I did not want to have the Lord remove His hand of blessing from us, so I set some boundaries for us to get through the hurt. I told Deb we had a week to yell, scream, cuss, and punch holes in the wall, but that after that week we would pray every day for those who hurt us to be blessed by the Lord. We would pray that God would not allow us to be soaked in bitterness derived from anger.
It was a hard three months—no job, no income, rejected by those we trusted. We agreed to hold each other accountable and to confront each other if we slipped back into a place of hurt or anger. While those are legitimate God-given feelings, allowing them to root into bitterness is not what God wants from us. And, wow, did God bless us! In that three months of no job and no income, we did not miss one bill or payment, and we didn't miss a meal! God miraculously provided. We would receive gift cards and checks in the mail. A couple with no source of income themselves, brought us a $300 gift card. And His greatest blessing was giving me the job of my dreams at First Baptist Dallas.
Forgiveness is not about the person who hurt you. It's about you and God and keeping a short account of wrong. Jesus demonstrated this when He said on the cross: "Father, forgive them for they know not what they do." His Word says that "while we were yet sinners he died for us." And in 1 Corinthians 13, we are reminded to keep no record of wrongs. How could we not forgive and pray for those that persecuted us when He has forgiven us so much?
Recently, an old friend came to me, and in a loving and gentle manner shared how I had hurt him. That took great courage. He also shared how my actions had also hurt his wife. I asked him to forgive me and told him when I had an opportunity I'd also ask for his wife's forgiveness. What an incredible gift to receive forgiveness from both of them and to have fellowship restored.
---
Questions for Thought
Is there a root of bitterness in your heart due to unforgiveness?
 What steps do you need to take to seek reconciliation and restoration?
---
Daily Challenge
Make a "list of hurts" that you may be harboring. Pray for the ones who hurt you every day for a week. If you have wronged your brother, go to them and ask them to forgive you today.
---
---
---
Author Bio
John Cullen
John ministers to those who are hurting, either through illness or loss. He is passionate about helping men, women, and couples work through life's issues, and ultimately leading the lost to Christ. John and his wife, Debe, have one son.
---
---
Devotional Contents:
Easter Devotional | 2020 - Day 13