Sunday School Devotional | 2021 - Day 12
Let Your Stomach Catch Up
By Kris Gross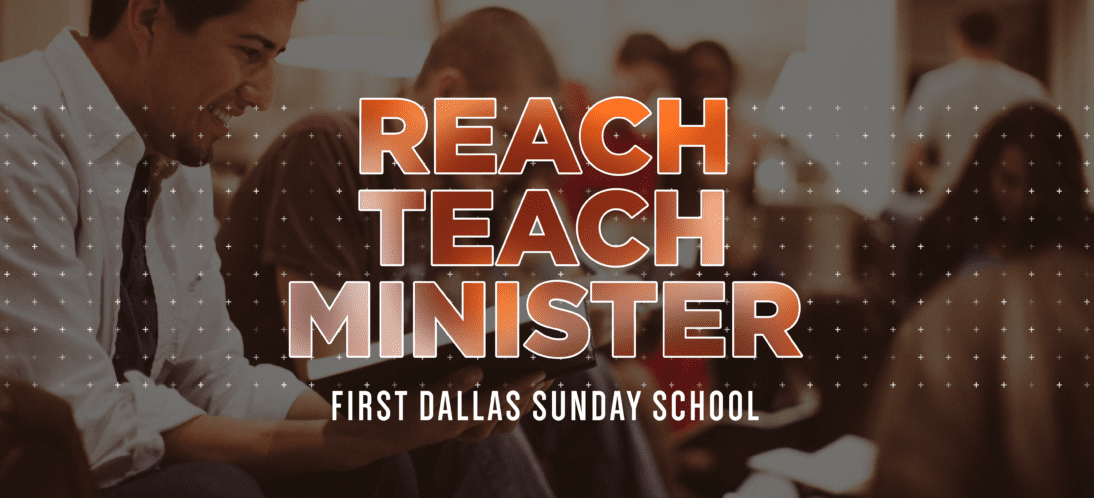 "Train up a child in the way he should go; even when he is old he will not depart from it."

Proverbs 22:6
I recently met with one of my former Sunday School students and his family for lunch. His mom came to me with a smile on her face and asked if I would like to know the one thing that he remembered from the year he spent in my class. The possibilities began to swirl in my mind:
Was it about Jesus and what His death meant for us?
Maybe it was about the story of Jonah or Moses?
Is the importance of telling others about Jesus going to stick with him?
"He will always remember your advice about going back for more donuts. You told the class one day that you need to wait 15 minutes for your stomach to catch up with you before getting more food," his mother told me.
I was struck at this moment about how important every moment in the classroom is! After spending week after week learning a Bible story and mentioning Jesus's name at least a thousand times, a throw-away line about not eating too much was my lasting legacy for this young man.
Proverbs 22:6 makes it clear that teaching the children in our lives is a priority: "Train up a child in the way he should go; even when he is old he will not depart from it." But teaching, or "training up a child," extends to more than just the moments that we have the Bible open at the front of a class or at the dinner table. As I learned firsthand that day, children are always learning from us.
We need to be teaching today's youth about Jesus Christ and about the Bible. But we need to remember that they are picking up just as much (if not more) from the moments that we think our teaching caps have been removed. Kids are always watching and learning from us – which means we are always teaching.
This is why Paul's words in Colossians 1:10 are so important: "Walk in a manner worthy of the Lord, fully pleasing to him: bearing fruit in every good work and increasing in the knowledge of God." Living in a way that is pleasing to the Lord is good for those we interact with, as well as those watching us. If our own children and Sunday School students are watching everything we do and listening to everything we say, it is in our best interest to live as much like Jesus as we can.
Every moment in Sunday School is a teaching moment. Every second in the car on the way to school is a teaching moment. Those five minutes in line at the grocery store are teaching moments. We just never know which moment is the one that they will remember!
---
Author Bio
Kris Gross
First Dallas Sunday School Teacher
Kris is blessed to serve the Lord as a sixth grade Sunday School teacher in Kids Cove. He and his wife, Ashley, are parents to one daughter. Kris works for FriedoNation Productions in full-time podcasting. He loves spending time with his family and studying God's Word.
---
---
Devotional Contents:
Sunday School Devotional | 2021 - Day 12