Easter Devotional | 2020 - Day 21
Life
By Dr. Robert Jeffress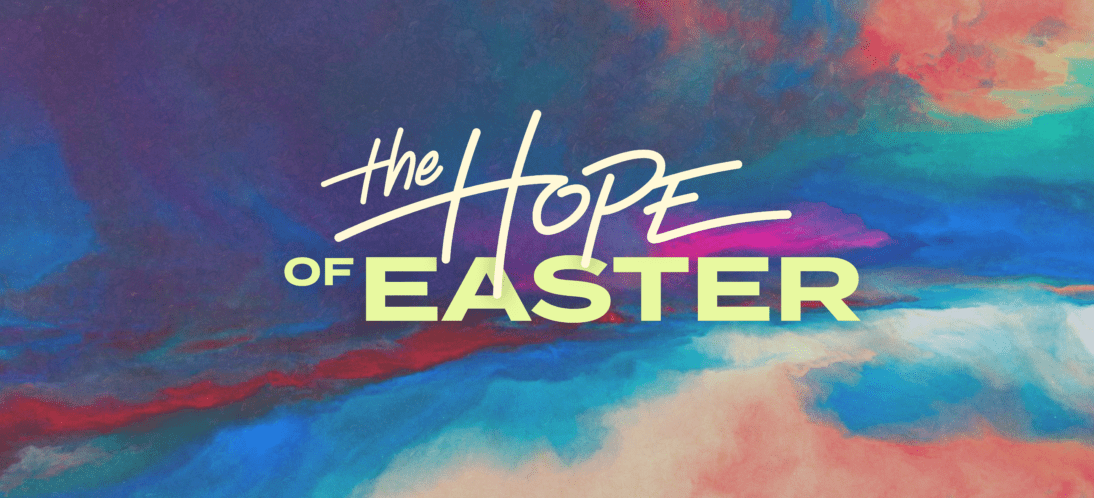 "If a man dies, will he live again?"

Job 14:14a
All of us, if we're honest, are apprehensive about death. We wonder what awaits us on the other side of the grave. It was Job who asked perhaps the foundational question of all time: "If a man dies, will he live again?" Is this life all that there is, or is there something beyond the grave? Will my loved ones who have died live again? When that inevitable day of my death comes, will I live again? The empty tomb provides the answer to that question.
The fact that Jesus has been raised from the dead means that you and I can experience a brand-new way of living. In Romans 6:4, Paul says, "Therefore we have been buried with Him through baptism into death, so that as Christ was raised from the dead through the glory of the Father, so we too might walk in newness of life." We can experience a new life here and now.
When you trust in Christ as Savior, God not only forgives you of all of your sins, He gives you power over sin in your life. You are no longer a slave to sin—your habits, addictions, and old way of living. The same power that reached down and took Jesus out of the jaws of death is the same power in you and me, giving us victory over sin.
Every single human being has been infected with sin, and everyone dies because we've all inherited sin's curse. There's also a practical reason why physical death is necessary. You and I don't have the right bodies in order to last for eternity. Death is the great exchange for a Christian, from this old body to the new body. If you're a Christian, the moment you die, 2 Corinthians 5:8 says your spirit, the real you, goes immediately to be with Jesus Christ—to be absent from the body is to be at home with the Lord.
There is a victory over death because of the resurrection. And we don't just have new life now, we have eternal life. The Bible says it is our connection to Adam that ensures we're going to die for all eternity, but our connection to Christ assures that we can escape eternal death. The ones who have eternal life are only those who are connected to Jesus Christ.
A couple of months before my dad died, he said, "Robert, I want you to put John 5:24 on my headstone." These are the words of Jesus: "Truly, truly I say unto you, everyone who hears My word and believes in Him who sent me has eternal life, and shall not come into judgment, but has passed from death unto life."
Jesus has much to say on eternal life. In John 6:40, Jesus said, "For this is the will of my Father, that everyone who beholds the Son and believes in Him has eternal life, and I myself will raise him up on the last day." In John 11:25, Jesus said, "I am the resurrection and the life; he who believes in Me, though he were dead yet shall he live again." In John 14, Jesus assured His disciples and all of us when he said, "In my Father's house are many mansions; if it were not so, I would have told you; for I go to prepare a place for you. And if I go and prepare a place for you, I will come again and take you unto myself that where I am, there you may be also."
Death will not have the final word. Because Christ lives, one day those of us who trust in Him will live again, as well. That's what the resurrection means to us—life now and life eternally.
---
Questions for Thought
In what ways are you living with an eternal mindset today?
If you knew Jesus was coming tomorrow, how would that impact how you spend your time right now?
---
Daily Challenge
Make a list of all the ways you would spend your time if Jesus were to come back tomorrow. Then choose one of your items and practice living for eternity today by acting on that item.
---
---
---
Author Bio
Dr. Robert Jeffress
Dr. Robert Jeffress is the Senior Pastor of First Baptist Dallas and a Fox News Contributor. He is an adjunct professor at Dallas Theological Seminary, consistently makes guest appearances on various radio and television programs and mainstream media outlets, hosts a daily radio program, Pathway to Victory, and is the author of 26 books. He and his wife, Amy, have two daughters and three grandchildren.
---
---
Devotional Contents:
Easter Devotional | 2020 - Day 21