Mission 1:8 WIN NOW Devotional | 2022 - Day 4
Peter: Taking Up the Cross
By Andrew Bobo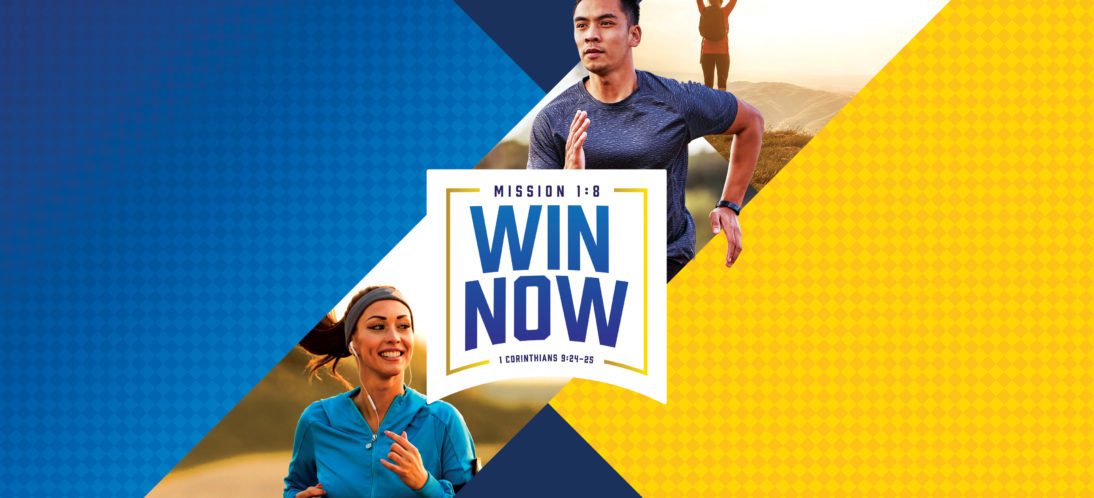 "If anyone wishes to come after me, he must deny himself, and take up his cross and follow Me. For whoever wishes to save his life will lose it, but whoever loses his life for My sake and the gospel's will save it. For what does it profit a man to gain the whole world, and forfeit his soul?" – Mark 8:34-36
As you read the Gospels, it quickly becomes clear what Peter's greatest fear was. Crucifixion.
Throughout his time following Jesus, Peter was bold. At times, he even bordered on recklessness. When armed guards came to take Jesus away, Peter drew his sword and took a swing, cutting someone's ear off in the process (John 18:10). It doesn't seem like Peter was afraid to die in a righteous blaze of glory.
But crucifixion was different. It wasn't just a loss of life. Crucifixion was designed not only to take your life, but also your dignity. It exposed people to open shame. It involved a total loss of control.
When Jesus posed the question to his disciples, "Who do you say that I am?", Peter stepped forward to give a remarkable answer, "You are the Christ" (Mark 8:29). But Jesus chose Peter's greatest moment to deliver his hardest teaching. Just a few verses later, the text tells us: "And [Jesus] began to teach them that the Son of Man must suffer many things and be rejected by the elders and the chief priests and the scribes and be killed, and after three days rise again" (Mark 8:31).
Mark tells us Peter took Jesus aside and rebuked Him over this. Surely, Peter thought, Jesus had gotten it wrong. The Messiah wreaks havoc. He conquers His enemies. He rules with a rod of iron. He doesn't get crucified. He certainly doesn't ask us to be crucified.
But Jesus turned and rebuked Peter for this, saying, "Get behind me, Satan!" (Mark 8:33). Jesus made it clear not only that He must go to the cross, but that we must be willing to take up the cross too, if we want to be His disciples. He called the crowd together and told them: "If anyone wishes to come after Me, he must deny himself, and take up his cross and follow Me" (Mark 8:34). Crucifixion is not the end, but it is the way through.
When the time came for Jesus to go to the cross, Peter was nowhere to be found. He tried to disappear into that dark night. Peter was adamant to those who asked that he never even knew Jesus of Nazareth (Mark 14:66-72). John was standing there at the foot of the cross, but not Peter (John 19:26-27). Joseph of Arimathea and Nicodemus helped transport the mutilated body of Jesus to the tomb, but not Peter (John 19:38–42). Peter wanted to follow a conquering Messiah, not a crucified one.
After His resurrection, Jesus restored Peter in the presence of the other disciples. But he also delivered a piece of news about Peter's future. It confirmed his worst fears: "Truly, truly, I say to you, when you were younger, you used to dress yourself and walk wherever you wished; but when you grow old, you will stretch out your hands and someone else will dress you, and bring you where you do not wish to go" (John 21:18). If it wasn't clear what Jesus was saying, John offers an extra note to us as readers: "This [Jesus] said to show by what kind of death [Peter] was to glorify God" (v. 19). There it was. Crucifixion.
Jesus took away the mystery. Peter would be crucified, just as his Lord was. "Follow me," Jesus said (John 21:19). The path of Christ is one that ends in glory. But there is sacrifice along the way.
The rest of Peter's story is remarkable. In the book of Acts, Peter is a bold pillar of the church, unafraid of death and unwilling to stop preaching the gospel, no matter the cost. In 2 Peter, written just before Peter's own crucifixion, we have the perfect portrait of a soul at ease. Peter is supremely confident that God has "richly provided" everything we need to enter "into the eternal kingdom of our Lord and Savior Jesus Christ" (2 Peter 1:11).
We don't know what it is that we will be called to give up in order to follow Christ. We aren't told and, ultimately, we don't get to decide. But if we embrace the cruciform life, the way that Peter did, we have nothing to fear and nothing to lose. In Christ, we have "an inheritance which is imperishable and undefiled, and will not fade away, reserved in heaven for you" (1 Peter 1:4).
Most of the time, I can identify with the confused or conflicted Peter of the Gospels. But I pray that God would build me up, over the course of my life, to resemble more and more the Peter of the book of Acts and 1-2 Peter. He lived freely and fearlessly because he had taken up his cross.
---
Questions for Thought
Try to imagine how Peter must have felt when Christ told him how he was going to die. How would this change your outlook on life?

 

Peter was afraid to lose control and be exposed to shame. What are some of your fears?
---
Daily Challenge
Write down a few fears that are holding you back today. Next to each one, write down how the hope we have in Christ can answer that fear. Pray that God would fill you with hope and free you up to serve Him fearlessly, like Peter did!
Learn more about Mission 1:8 WIN NOW here!
---
---
---
Author Bio
Andrew Bobo
Associate to the Executive Pastor
Andrew became a member at First Baptist Dallas a decade ago and has been on staff full-time for the last two years. He serves as teacher of the Credo Sunday School class. Andrew received a ThM from Dallas Theological Seminary and is currently working toward a PhD at the University of Dallas. Andrew and his wife, Ana, have four children.
---
---
Devotional Contents:
Mission 1:8 WIN NOW Devotional | 2022 - Day 4