Christmas Devotional | 2019 - Day 16
"O Holy Night"
By Kyle Wilson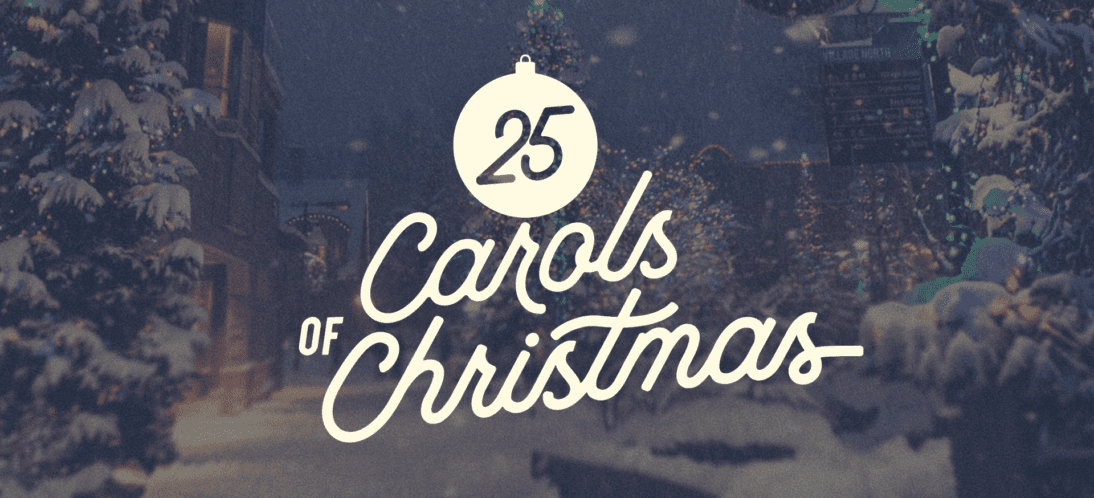 "Now may the God of hope fill you with all joy and peace in believing, so that you will abound in hope by the power of the Holy Spirit."

Romans 15:13
Throughout the Bible, God promised the Advent, or coming of His Son, Jesus. This is one of the most important events in all of human history—the almighty, eternal, creator of the universe became human, lived among us, and suffered on our behalf in order to give us life. For centuries, Christians around the world have used the four weeks leading up to Christmas to prepare themselves for the celebration of Jesus' birth. It's a time when we observe His first coming while we also look forward to His second coming. The familiar Christmas hymn, "O Holy Night," has one of the greatest lines that perfectly captures the attitude of this season:
A thrill of hope, the weary world rejoices
For yonder breaks a new and glorious morn!
Hope is what this season is all about. One of the Hebrew words for hope is qavah, which means "to wait." It's related to the Hebrew word qav, which means "cord." When you pull a cord tightly, you produce a state of tension until there's release. That's hope: the feeling of tension and expectation while you wait for something to happen. Biblical hope is based on a person, which makes it different from our culture that steers us toward optimism. Optimism is about choosing to see, in any situation, how circumstances could work out for the best, but this isn't biblical hope. In fact, hopeful people in the Bible often recognized there was no evidence things would get better, but they chose to hope anyway.
It's God's past faithfulness that motivates hope for the future. We look forward by looking backward, trusting in nothing other than God's character. The ancient Israelites awaited the Messiah with hope that He would put an end to their suffering of being taken captive time and time again; give personal renewal to overcome the darkness around them; and establish His Kingdom to expel hostile, foreign powers that loomed over them.
Is this not our story as well as we wait with expectant hope for the Messiah to come again? We wait for Christ to come again so that He can end our suffering. We wait for Christ to come to renew us and overcome our darkness. We wait for Christ to come again and establish His eternal Kingdom once and for all. We wait not in despair or with uncertainty of what is to come. We know what is to come—Jesus. When He comes again, our weary souls will rejoice with the expectant hope we have long held in our hearts. A new day will break, one with no more pain, fear, anxiety, or death. We will be found in His peace, and the sun on that new and glorious day will never go down. So come soon, Jesus, come soon, and until You arrive, we will wait with hope.
---
---
---
Author Bio
Kyle Wilson
Minister to College & Career
Kyle is passionate about college students, feeling that their transition into independent, young adults is the most pivotal change in their lives. He believes college ministry should be a place for Christ-centered community in a relaxed, fun environment. Kyle is married to his wife, Holly, whom he met at DBU.
---
---
Devotional Contents:
Christmas Devotional | 2019 - Day 16