Reach. Teach. Minister.
By Ryland Whitehorn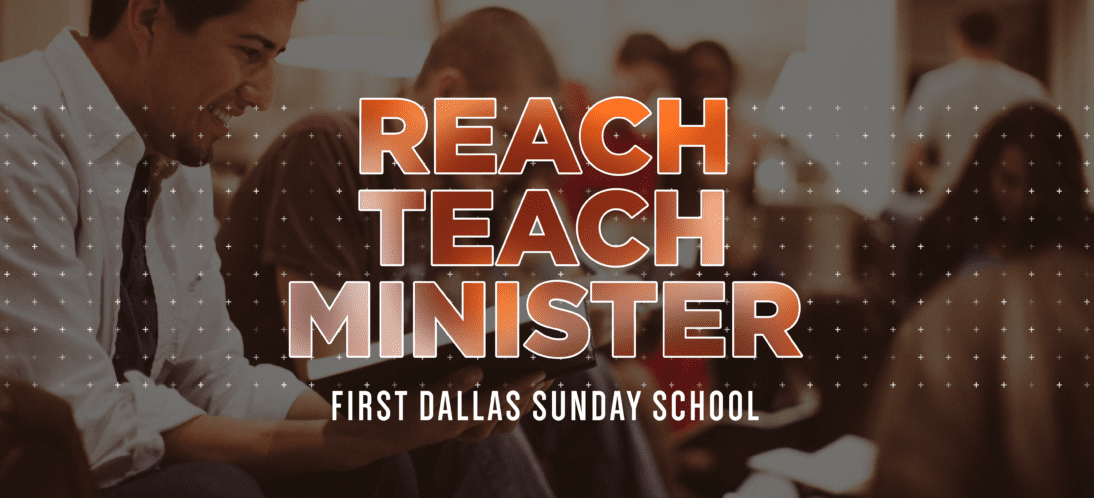 I love the ministry of our Sunday School at First Baptist Dallas, and I love the men and women who lead it. Sunday School really is best described by the passage of Scripture found in Acts 2:42. It states, "They devoted themselves to the apostles teaching and to the fellowship, to the breaking of bread and to prayer."
Over the next 21 days, a select number of our Sunday School leaders will share devotionals that are straight from the heart of their ministry to the classes they serve through our Sunday School ministry. These are ordinary people just like you and me who have chosen to "do life" with us through their gift of teaching and ministering through their Sunday School class. You will find through these devotions a group of people who are dedicated to the study and teaching of God's Word, to prayer and fellowship, and meeting the needs of everyone in their class and beyond. My prayer is that you will be blessed by each of these devotions and that if you are not actively involved in the life of one of our many wonderful classes that you will commit to giving it a try. I promise you will be blessed!
Sincerely,

Executive Pastor of Ministries
---
---
Devotional Contents:
Introduction