Christmas Devotional | 2019 - Day 21
"The First Noel"
By Ashley Gross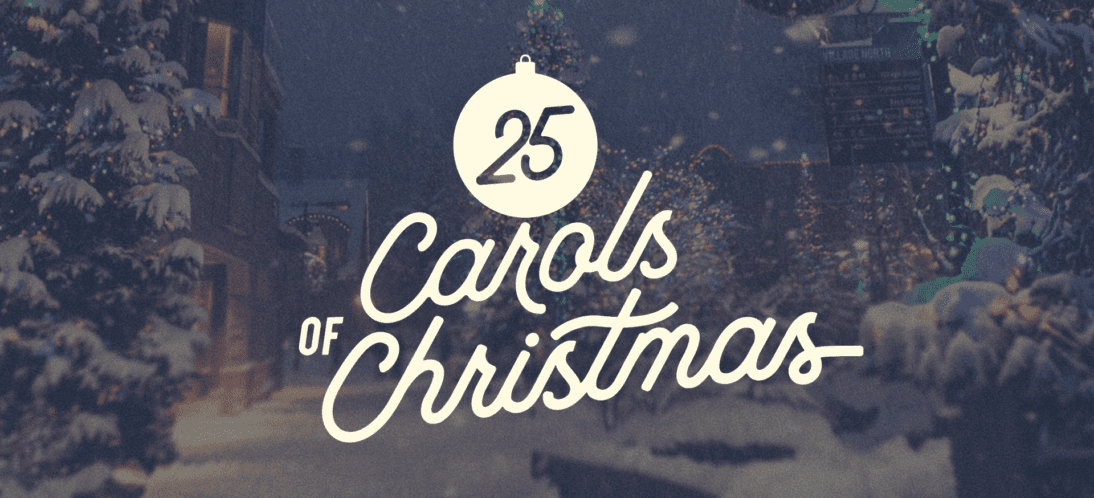 "And there were shepherds living out in the fields nearby, keeping watch over their flocks at night. An angel of the Lord appeared to them, and the glory of the Lord shone around them, and they were terrified. But the angel said to them, 'Do not be afraid. I bring you good news that will cause great joy for all the people. Today in the town of David a Savior has been born to you; he is the Messiah, the Lord.'"

Luke 2:8-11
Birthdays are a big deal in my family. We celebrate all month long and go all out with presents, cake, and getting to choose wherever and whatever we want to eat for birthday dinner. We are celebrated big on our birthdays. Every year since I can remember, my family always gets a birthday cake for Jesus to celebrate on Christmas. We make Jesus' birthday a big deal, too (even though it's not His actual birthday…that's a whole different theological discussion).
When we celebrate birthdays, we bring out the best of the best. We feel special when people take time out of their day to wish us a happy birthday, and it's pretty awesome when you find out you share a birthday with a celebrity (I share a birthday with Tom Brady, by the way). Yet God chose to celebrate the birth of His Son first by telling "certain poor shepherds in fields as they lay…in fields where they lay keeping their sheep."
The life of a shepherd is anything but glorious. Feeding, guiding, protecting, maintaining and sustaining dirty, smelly, stupid sheep all day every day—you can imagine a shepherd might not be the first one you think of for your birthday party invite list. But in the greatest moment in all of history, God wanted to celebrate with them first. He thought of the unclean, lowly shepherds in the fields. In God's eyes, they were worthy to be invited to the party!
I love that Scripture shares that they were terrified when they saw the angel of the Lord. The shepherds were in the fields, taking care of their sheep-like normal when all of a sudden an angel appeared and the glory of the Lord shone around them! What an incredible sight that must've been. An ordinary night turned into one they would never forget.
When the angel appeared, he brought great news to the shepherds: "Today in the town of David, a Savior has been born to you; he is Messiah the Lord." Scripture goes on to say a heavenly host of angels appeared praising God saying, "Glory to God in the highest, and on earth peace to those on whom his favor rests." After the angels left, the shepherds hurried to Bethlehem to find Jesus, and when they found Him, they celebrated His birth all throughout the town. The shepherds then returned, glorifying and praising God for all the things they had heard and seen.
Just like the shepherds, let's celebrate Jesus in a big way this Christmas season. "Noel, noel, born is the King of Israel!"
---
---
---
Author Bio
Ashley Gross
Director of Preteens
Ashley is passionate about seeing children come to know Jesus as their personal Lord and Savior. Her favorite part of children and preteen ministry is when boys and girls discover that God really is the One True God! She is a graduate of Dallas Baptist University with a Bachelor's Degree in Christian Studies and a Master's Degree in Children's Ministry. She and her husband, Kris, are proud parents of one daughter and rescue dog Murphy.
---
---
Devotional Contents:
Christmas Devotional | 2019 - Day 21