Sunday School Devotional | 2020 - Day 8
The Sacrifice of Praise
By Dr. Henry M. Morris III
"Through Him then, let us continually offer up a sacrifice of praise to God, that is, the fruit of lips that give thanks to His name."

Hebrews 13:15
We are told that our prayers are like a "sacrifice of praise" (Hebrews 13:15). One of the precious privileges we share in our Sunday School fellowships is the joy of praying for each other and for our ministry in the Kingdom through First Dallas. Would you share this prayer with me this day?
O, Lord God of Heaven and Earth, our finite minds and feeble speech can never produce fitting praise of Thee. Although our hearts sometimes fill with gratitude and overflow with the joy of knowing Thee, we stumble at our attempts to express our love for Thee. Please accept our innermost thoughts. Please hear the groanings of our spirit as we try to hold Thee to our breast. Please, Father; receive our childlike thanks and our murmured whispers of love.
We do love Thee. But, O Lord, our lives are so impacted by the world and the sin that surrounds us. Forgive us for the constant stumbling and groping in the darkness away from Thee. Cleanse us from our sin and bring us into Thy light. Direct our steps, God of all Wisdom, and keep us from the Evil One.
Lord God of Sabaoth, our forgiveness stands alone with Thee. We have reached out in sinfulness to respond to Thy call, and have received at Thy hand alone the grace of eternal life. We will be unable here in this world to do more than give Thee our words of thanksgiving and our lives in Thy service. Help us, O God, to heed the promptings of Thy Spirit in our hearts and to obey Thy Word. We accept the gentle chastening of Thy loving hand and yield to Thy voice.
O, Lord of Hosts, holiness belongs alone unto Thee. We would ask as we have been taught to pray that Thy will be done on earth, as it is done in heaven. We gratefully acknowledge that all things come from Thee, and we pray that Thy bounty would supply our daily bread and that Thy mercy and grace would forgive us our trespasses as we forgive those who trespass against us. And lead us not into temptation, but deliver us from evil, for Thine is the kingdom, and the power and the glory forever. Amen.
---
Author Bio
Dr. Henry M. Morris III
The Genesis Class
Dr. Henry Morris is the CEO of the Institute for Creation Research. A former college professor, business executive, and senior pastor, Dr. Morris HAS a love for the Word of God and passion for Christian maturity. He is the author of thirteen books and also serves on the First Dallas Deacon Board, is chairman of the Wills and Trust committee, and a member of the Leadership Council.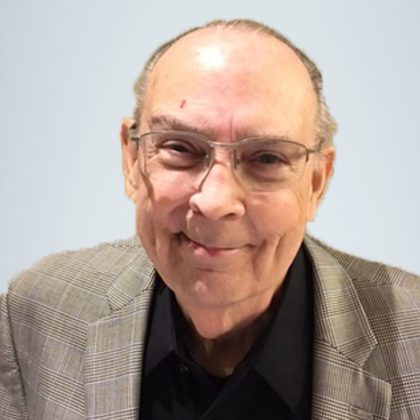 ---
---
Devotional Contents:
Sunday School Devotional | 2020 - Day 8