Sunday School Devotional | 2021 - Day 19
'@TheRealMinister
By Jeff Swigart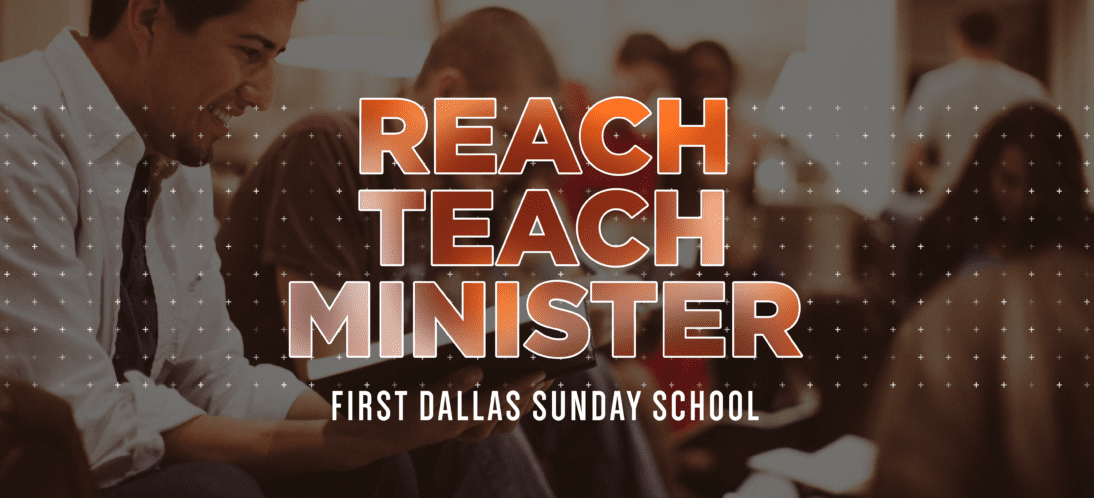 "And He gave some as apostles, some as prophets, some as evangelists, some as pastors and teachers, for the equipping of the saints for the work of ministry, for the building up of the body of Christ."

Ephesians 4:11-12
In 2012, the United States Supreme Court was presented with the question of whether the religion clauses of the First Amendment preclude employment discrimination claims when an employer is a religious group and the employee is one of the group's ministers. (See Hosanna-Tabor Evangelical Lutheran Church & Sch. v. E.E.O.C., 565 U.S. 171, 177 (2012).) The Supreme Court agreed unanimously that there was such a "ministerial exception" to these types of lawsuits.
But the corollary question of who qualifies as a "minister" evoked two concurring opinions. Chief Justice Roberts, writing for the Court, declined "to adopt a rigid formula for deciding when an employee qualifies as a minister," but found persuasive such considerations as "the formal title" of the minister, "the substance reflected in that title" (e.g., the degree of religious training, commissioning by the congregation, etc.), the person's "own use of that title," and "the important religious functions" the person performed for the Church. Given our pluralistic society, Justice Alito would have courts focus less on titles and ordinations, which may be peculiar to one religion or another, and more "on the function performed by persons who work for religious bodies," including their role in "the conducting of worship services" and "communicating the faith." Justice Thomas, in contrast, believes secular courts should"defer to a religious organization's good-faith understanding of who qualifies as a minister" because the question "is itself religious in nature."
Many Christians also wrestle with the question of who is a minister, often applying a form of "ministerial exception" to their own lives. That is, the reason that if they are not a minister, then they need not concern themselves with spiritual things like pointing people to Christ or living godly lives. These Christians find things like titles and theological degrees persuasive evidence of a minister because they have none of these. They are less comfortable with a definition of a minister that strips away formalities and asks about the person's role in the church. Are not Sunday School teachers and leaders, choir members and musicians, media people and greeters all swept in by this definition of a minister? At last, the biblical answer to the question provides no shelter for Christians who would avoid this moniker: 1 Peter 4:10 says, "As every man hath received the gift, even so, minister the same one to another, as good stewards of the manifold grace of God."
Indeed, the ministries of First Baptist Church of Dallas are effective and growing because they are not limited to pastoral staff or select ministry leaders, but they are fueled by an army of every day ministers who make themselves available to God to do His work. Are you one of these ministers?
---
Author Bio
Jeff Swigart
First Dallas Sunday School Teacher
Jeff Swigart is an avid quadragenarian and electrical engineer turned pastor turned lawyer. Jeff gives God the glory for his unlikely and unexpected curriculum vitae, and strives to emulate the Proverbs 31 man by speaking up, judging righteously, and defending the poor and needy—present employment not withstanding. Yoked with his courageous wife Jenna, the twain look to God for wisdom and strength as they stand on the precipice of their children's adolescent years. Jeff is blessed to be the Sunday School teacher for the Fruitful & Multiply (FAM) class, whose young couples fight the good fight of faith, sleep deprivation, and toddlerdom daily.
---
---
Devotional Contents:
Sunday School Devotional | 2021 - Day 19