Easter Devotional | 2020 - Day 14
"V" for Victory
By Ben Lovvorn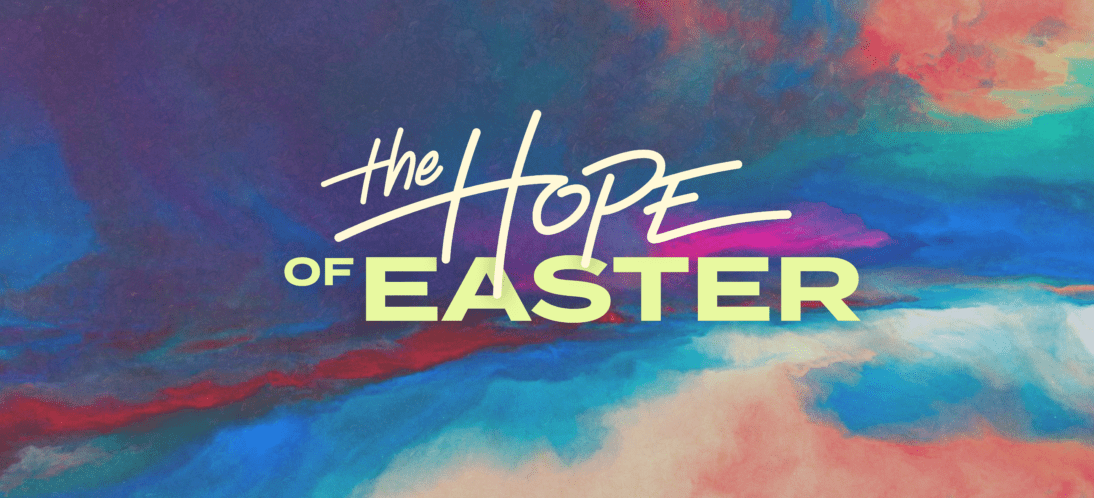 "But thanks be to God, who gives us the victory through our Lord Jesus Christ!"

1 Corinthians 15:57
On July 19, 1941, as Great Britain faced seemingly insurmountable odds in their standoff against Hitler's Third Reich, Winston Churchill inspired millions to take courage and stand strong by triumphantly raising his hand and extending his index and middle fingers in the shape of a "V"— almost as though he was guaranteeing an Allied victory. Churchill's "V for Victory" symbolized unwavering resistance against the enemy and a dogged resolution to overcome the Axis of evil. Though many dark days were yet to come, Churchill's early claim to victory inspired his troops to continue fighting "with growing confidence and growing strength," "in the air . . . on the seas and oceans . . . on the beaches and landing grounds . . . in the fields and streets," and to never surrender!
Long before Nazi Germany reared its ugly head, an even greater enemy sought to destroy God's people. In fact, the epic battle against those created in God's image began in the Garden of Eden, when Satan tempted Adam and Eve to defy God and sin entered into the world through man's rebellion (Genesis 3). However, even on that somber day, the Lord announced the protoevangelium —the first good news—that His Son, Jesus Christ, would defeat the enemy and reconcile a people holy unto God (Genesis 3:15).
The spiritual war waged on in the earthly realm, but 2,000 years later, the prophet Zechariah reassured God's people—in great detail—that victory had already been secured. "Rejoice . . . Shout in triumph!" he charged them (Zechariah 9:9a). "Look, your King is coming to you; He is righteous and victorious, humble and riding on a donkey, on a colt, the foal of a donkey" (Zechariah 9:9b). Zechariah concluded, "[A] day belonging to the Lord is coming . . . On that day the Lord will become King over the whole earth—the Lord alone, and His name alone" (Zechariah 14:1a, 9).
Centuries after Zechariah foretold Christ's coming, on Palm Sunday, King Jesus fulfilled the first part of this prophecy when He entered into Jerusalem riding the foal of a donkey (Matthew 21:2-9). As they celebrated the promised king, the crowds shouted, "Hosanna to the Son of David! Blessed is He who comes in the name of the Lord! Hosanna in the highest heaven!" (Matthew 21:9).
But Jesus' work was not done. Rather than taking His rightful place as king, Jesus willingly laid down His life, humbling Himself and becoming obedient to death on a cross in order to purchase us from slavery unto darkness by paying the price for our sins (John 10:18; Philippians 2:8). Then, three days later, He victoriously rose again, conquering the power of sin and death forever, thus reconciling us to the Father as holy and blameless in His sight (Colossians 1:22).
Having been delivered by our victorious King, we too can triumphantly shout, "Death has been swallowed up in victory. Where, death, is your victory? Where, death, is your sting? . . . Thanks be to God, who gives us the victory through our Lord Jesus Christ!" (1 Corinthians 15:54-55, 57).
Though the days seem dark and the battle roars, we will hold high the banner of Christ. We will continue fighting the good fight. We will partner with Christ as He builds His church. We will never surrender, because greater is He who is in us than he who is in the world! We can rest assured we have victory in Jesus! "A day belonging to the Lord is coming . . . On that day the Lord will become King over the whole earth" (Zechariah 14:1a, 9).
---
Questions for Thought
Are you living as though you are still enslaved to sin or with confidence that you have victory in Jesus?
Since Jesus has already secured the victory, are you willing to fight for Him by standing against evil and sharing His gospel until He returns or calls you home?
---
Daily Challenge
While you may not be fighting in the air, on the seas and oceans, on the beaches and landing grounds, or in the fields and streets, make a list of those places where you can represent Christ as His ambassador to the world.
---
---
---
Author Bio
Ben Lovvorn
Ben serves by leading and overseeing the ministries and operations of First Baptist Dallas as the Executive Pastor. He earned a Juris Doctorate from Baylor University and a B.B.A. from Hardin-Simmons University. He and his wife, Parris, have four boys.
---
---
Devotional Contents:
Easter Devotional | 2020 - Day 14