Men's Devotional | Wisdom for the Journey - Day 3
Wisdom as a Path of Righteousness
By Gary Felton
"But the path of the righteous is like the light of dawn, that shines brighter and brighter until the full day. The way of the wicked is like darkness, they do not know over what they stumble." ~ Proverbs 4:18-19
Men generally like to keep things simple—maybe that is why we so often say things like, "There are two kinds of people in this world," or "You either love it or hate it." Those sayings usually oversimplify things that are much more complex, diverse, or nuanced. However, many important truths really are as simple as two options. The book of Proverbs gives us some real-world practical truths, reminding us that sometimes life really is a simple "either/or." You might say that Solomon is speaking our language.
In our key passage today, the contrast is between "the path of the righteous" and "the way of the wicked." Before we go further, take a moment to read the context beginning in verse 10 of Proverbs 4. Solomon is writing instructions to his son. He urges him to listen and accept his teaching—the wisdom he has gained through his many years of life. Then, in verses 14-17, he implores his son to stay away from the path of the wicked. He concludes the section with a contrasting couplet in verses 18 and 19, "But the path of the righteous is like the light of dawn, that shines brighter and brighter until the full day. The way of the wicked is like darkness, they do not know over what they stumble."
Solomon uses the starkest of all contrasts—light and darkness—to illustrate his point about the two paths his son could take in life. (If you like the simplicity of these truths contrasted by light and darkness, I recommend spending some time reading the apostle John's gospel and letters in the New Testament). Reading these verses and thinking about light and darkness brought to mind the opening day of the dove season.
Last year's hunt wasn't very exciting for me—not many birds flew our way, and only one that I shot at came to any harm. But I did have some experiences that made this proverb come to life. As always, the day got started long before sunrise as we made our way to the field. Getting out of the truck, it was obvious that rain had soaked things pretty well overnight. Even with a flashlight, my eyes strained in the darkness, trying to find a path that would avoid getting swallowed in mud up to my shins.
All that focus on the mud nearly got me into a worse tangle—a coil of rusted barbed wire that had been cut and thrown carelessly away from the fence line. I can only imagine what kind of a muddy mess my gun and I would've been had I taken one more step.
"The way of the wicked is like darkness; they do not know over what they stumble." You know, it's an interesting thing about darkness—it can be scary at first, but we get used to it. Most of us went through a phase early in childhood where we were afraid of the dark. But for most, it's just a phase, and we move beyond the fear, especially in familiar surroundings. That level of comfort can also be disastrous, as evidenced by the many bruises, cuts, and broken toes that a lot of us guys have gotten roaming around in the dark. Those real-life bumps in the night are simple reminders of the truth that walking in darkness is a destructive choice.
Thinking back to the hunt, there's something amazing about light. Long before you can see the sun, its light begins to penetrate the darkness. Even on a cloudy morning, the darkness is no match for the light of dawn. So it is when we follow the path of the righteous. It is not a guarantee of an easy journey. In fact, the proverb suggests that the path of the righteous won't start off clear and bright. Instead, it is like the light of dawn that gets brighter as you continue on the path. As you follow Jesus, the Good Shepherd, you come to know Him more, and His way becomes clearer, just like the light of the sun as it rises to its midday zenith.
---
Questions for Thought
If someone were following your life in recent weeks, would they be on the path of righteousness, seeing wisdom in action? Remember, it's either light or darkness—there is no middle ground.  

Have you run into difficulty on the path following Jesus? Are you willing to trust Him and keep following until things become clearer?
---
Prayer
(From Psalm 23) Oh Lord, because You are my Shepherd, I will not be in want. You make me lie down in green pastures and lead me beside quiet waters. You restore my soul. You lead me in paths of righteousness for Your name's sake. Thank you for leading me and helping me to follow faithfully all the days of my life. In Jesus' name, Amen.
---
---
---
Author Bio
Gary Felton
Gary has served First Baptist Dallas in the Special Needs Ministry for over 15 years. His mission is to ensure our church family has a place for everyone. He enjoys seeing kids and adults with special needs grow in their faith and worship the Lord with inspiring enthusiasm. Gary and his wife, Jennifer, have four incredible children.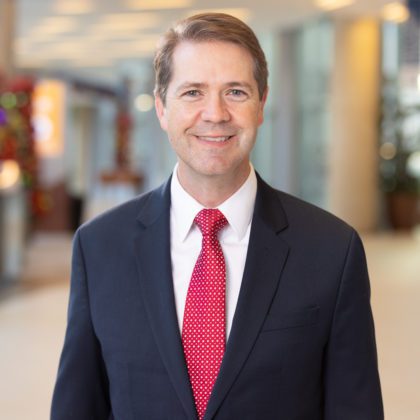 ---
---
Devotional Contents:
Men's Devotional | Wisdom for the Journey - Day 3