Mission 1:8 WIN NOW | Advanced Commitment Leadership Dinner
December 4, 2022 @ 5:00 pm
The night will feature an excellent meal, special music led by Avalon Worship, and an inspiring message from Tommy Barnett, Co-Pastor of Dream City Church. At the conclusion of the evening, you will have the opportunity to make your two-year financial pledge to Mission 1:8 WIN NOW, our ministry plan for 2023–2024. Your early commitment will help create momentum, encouraging others to join you in answering God's call on our church to share God's truth with the world.
Let us know you will be attending the event, by registering below.
RSVP
Complimentary childcare for this evening is available upon request. Please register below. 
REGISTER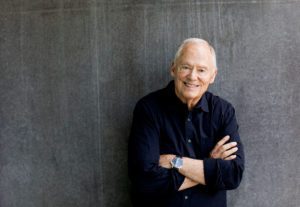 Tommy Barnett
Tommy Barnett is the Co-Pastor of one of the fastest-growing churches in America, Dream City Church, in Phoenix, Arizona. The church is known as "Church with a Heart" because of its 260+ outreach ministries. Barnett and his son also co-founded the Dream Center in Los Angeles, an inner-city church and outreach center that touches the lives of 35,000 people each week. He has authored and contributed to several books and stays busy traveling to conferences and conventions, challenging pastors and leaders to build great soul-winning churches.
Avalon Worship
GRAMMY-nominated Avalon Worship has been leading people to Christ and topping the charts since the 1990s. With hits like "Testify to Love," "Can't Live a Day," and "Adonai," Avalon Worship has been putting out timeless worship music sung in churches across the country. They have had numerous songs reach the Billboard Christian Top 10, including twelve No. 1 hits. Members Janna Long, Greg Long, Jody McBrayer, and Dani Rocca-Herbert have refreshed Avalon's sound while keeping their musical focus on tight harmonies and powerful vocals. Their most recent self-titled album reflects on God's sovereignty and calls for Him to draw near.
Related Events