Summit Summer
July 12, 2022
|
Recurring Event
(See all)
One event on June 7, 2022 at 12:00 am
One event on June 21, 2022 at 12:00 am
One event on July 12, 2022 at 12:00 am
One event on July 26, 2022 at 12:00 am
One event on August 9, 2022 at 12:00 am
One event on August 23, 2022 at 12:00 am
One event on May 24, 2022 at 12:00 am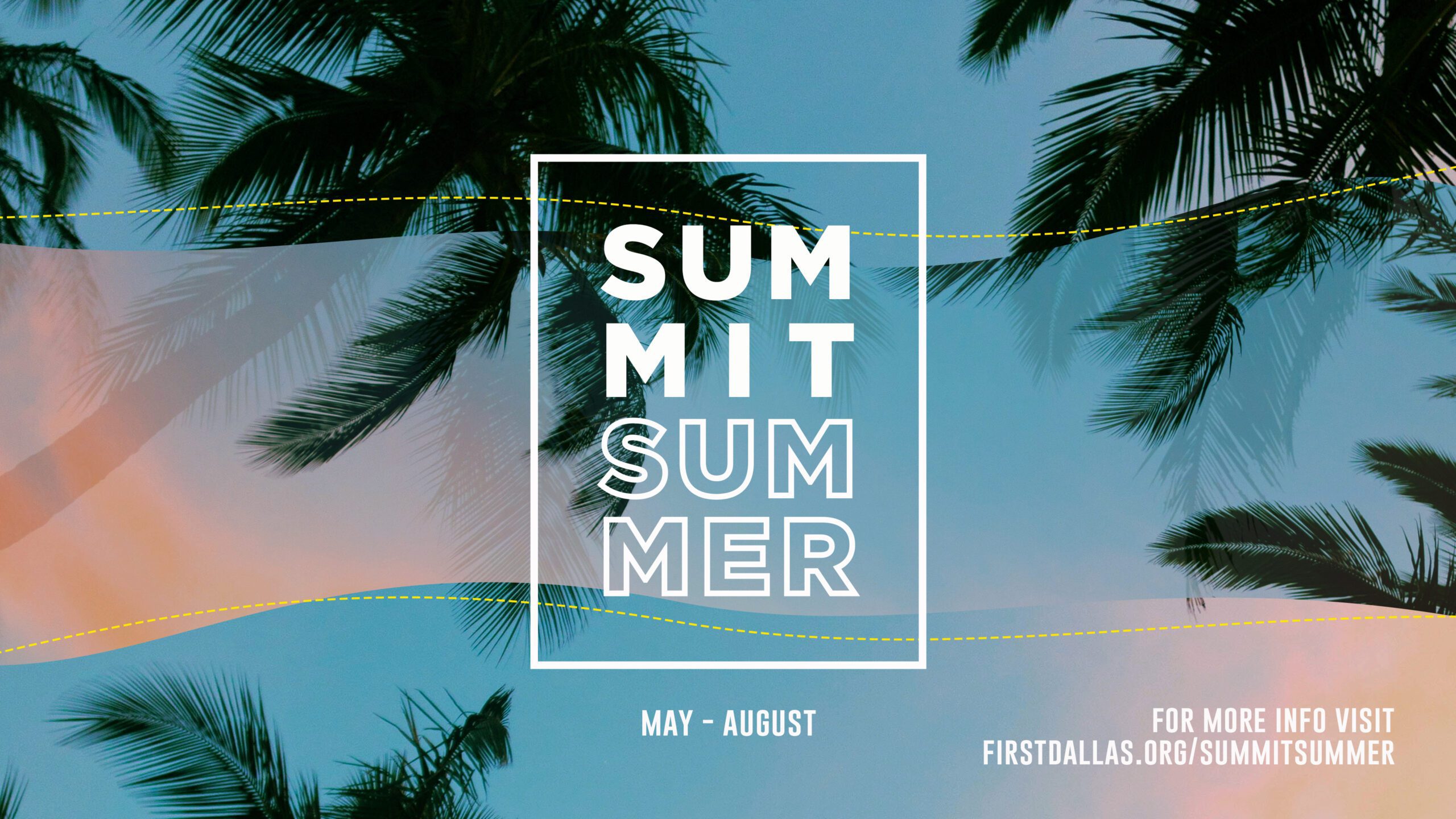 Summit Summer is back with more exciting events this season! Twice a month, we hope you can join our lively group of college-aged students and young single adults for unique activities and engaging outings planned all summer long.
Our summer schedule will begin in May and wrap up through the end of August. Prices and registration requirements will vary depending on the latest upcoming event.
If you have any questions, please email us at singleadults@firstdallas.org.
Related Events