AWANA | Awards Ceremony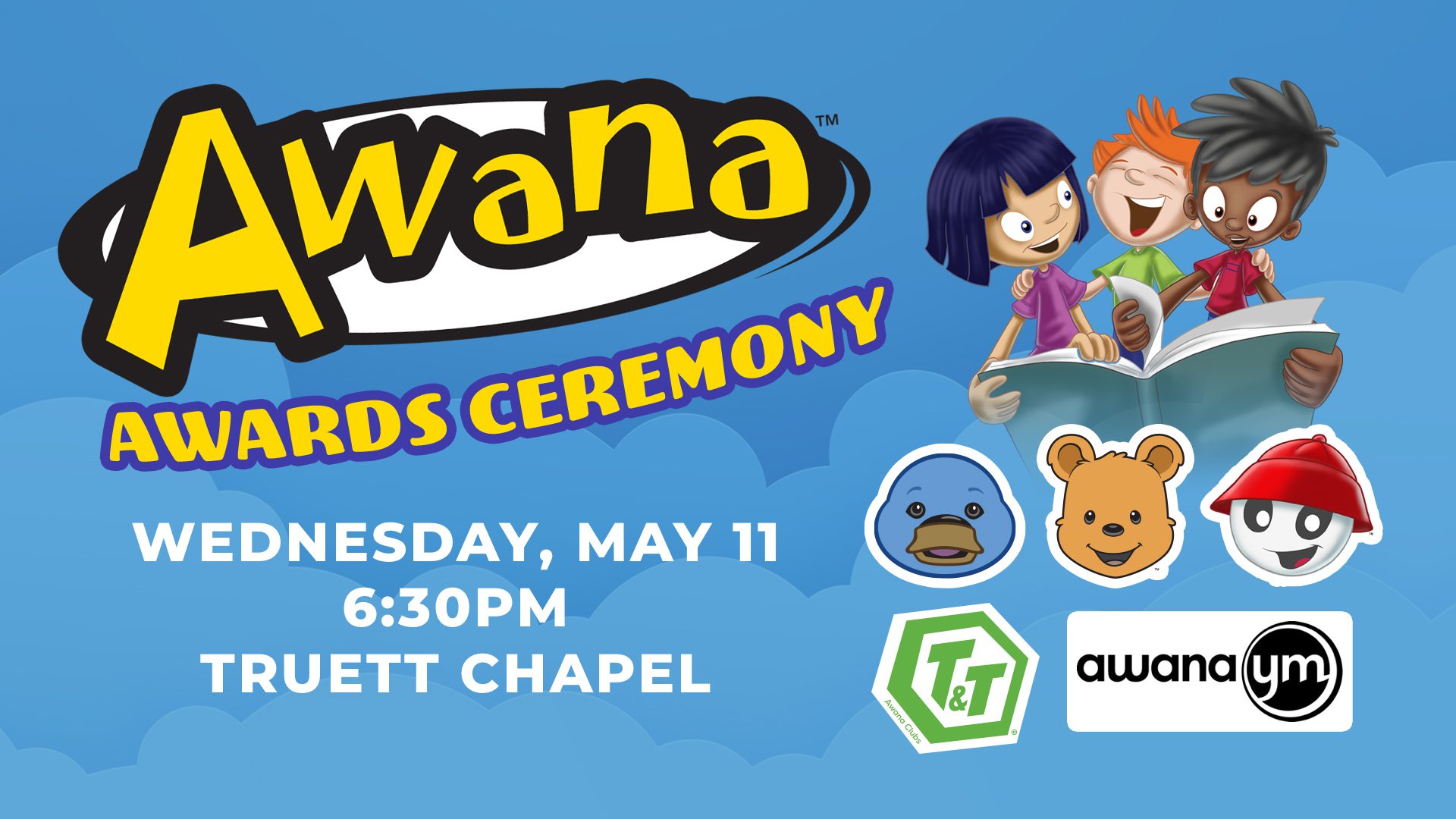 The highly anticipated AWANA Awards Ceremony is almost here!
Starting at 6:30pm on Wednesday, May 11, toddlers through sixth graders will showcase several Bible verses committed through memory. AWANA, otherwise known as Approved Workmen Are Not Ashamed, participants have dedicated every Wednesday night to knowing, loving, and serving Christ in the spirit of 2 Timothy 2:1. Please join us in Truett Chapel to celebrate our kids and their growing knowledge of God's Word. Refreshments will be provided following the ceremony.
"Study to show thyself approved unto God a workman that needeth not to be ashamed, rightly dividing the word of truth." 2 Timothy 2:15
Related Events