Vice President Mike Pence Book Tour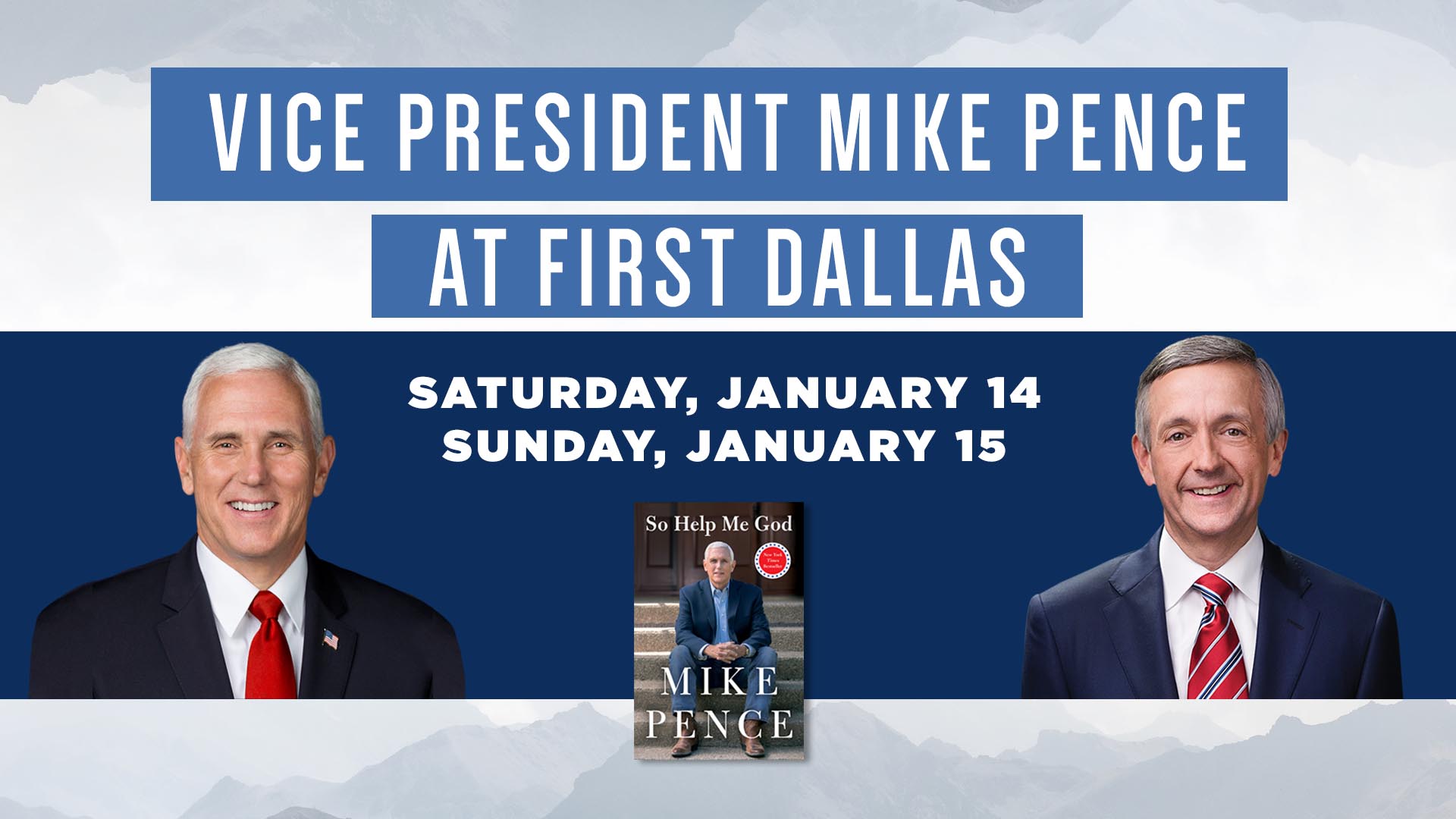 Vice President Mike Pence is coming to First Dallas on January 14! Purchase tickets for Saturday's event below where Dr. Jeffress will interview him about his time in the White House and his new book, So Help Me God. Your ticket purchase includes one book and the exclusive opportunity to have your book signed that evening. Additional books will be available for purchase.
PURCHASE TICKETS HERE
Then, Vice President Mike Pence will be joining us for worship in our services at 9:15 and 11am on Sunday, January 15 for a special interview with Dr. Jeffress. Books will be on the Concourse for purchase and to be signed that morning following the services.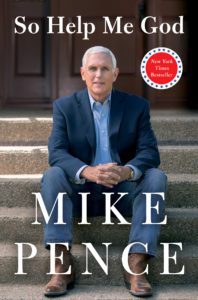 A few things to know before you go for Saturday, January 14:
Doors open at 4:30pm
Seats are first come first serve
Interview begins at 5:30pm
Your ticket purchase guarantees one book
Additional books are available for purchase
Pick up books after the exclusive interview for a special book signing with Vice President Mike Pence
No personalization, pictures, selfies, gifts, or signing of additional items are allowed
PURCHASE TICKETS HERE
After graduating from Indiana University School of Law, Michael R. Pence practiced law, led the Indiana Policy Review Foundation, and hosted The Mike Pence Show, a weekly radio and television public affairs program in Indiana. By age 40, the people of East-Central Indiana had elected Vice President Pence to the U.S. House of Representatives six times. Then, in 2013, Vice President Pence became the 50th Governor of Indiana. His record of legislative and executive experience and his strong family values prompted President Donald Trump to select Mike Pence as his running mate in July 2016, and he entered office on January 20, 2017. Vice President Mike Pence remains grateful for the grace of God, the love and support of his family, and the blessings of liberty that are every American's birthright.
Related Events