Discipleship University Open House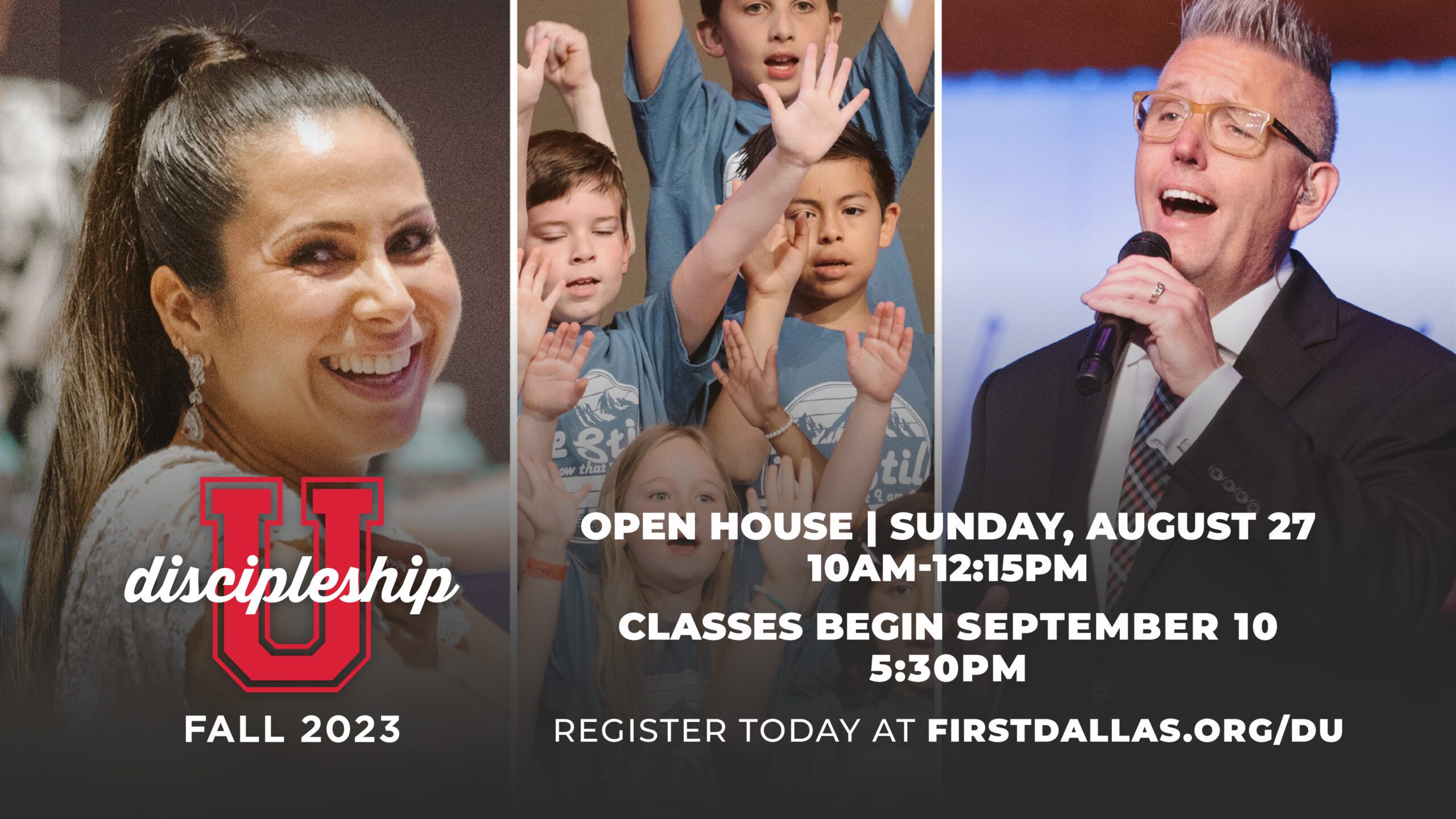 Join us as we begin our fall semester of Discipleship University! Meet the teachers and learn more about the courses offered on Sunday, August 27 on the Concourse after the service. Classes begin on Sunday, September 10 at 5:30pm.
Our desire at First Dallas is to develop each participant's complete spiritual maturity in order to achieve the ultimate goal of transforming our world with God's Word…one life at a time. We are delighted that several familiar faces are returning with new courses as well as a few courses offered in previous semesters of Discipleship University. Please prayerfully consider which course best inspires and reignites your passion for the gospel of Christ. Whether you want to play a sport, learn about apologetics, or dive deep into Scripture, there's a DU class for you!
Click here to learn more about all of our courses and register.
Related Events