Our Mission
We believe our job as the church of Jesus Christ is to
transform our world with God's Word…one life at a time.
Our mission is based on the Great Commission – "Therefore go and make disciples of all nations, baptizing them in the name of the Father and of the Son and of the Holy Spirit, teaching them to obey all that I have commanded you" (Matthew 28:19-20).
We seek to accomplish this goal by focusing ministry efforts locally, nationally, and internationally through four key strategies: worship, equip, serve, and influence.
Next Steps
Interested in taking the next steps at First Baptist Dallas? We have three great worship experiences and would love to connect you to a Sunday School class. Plan your visit with us today!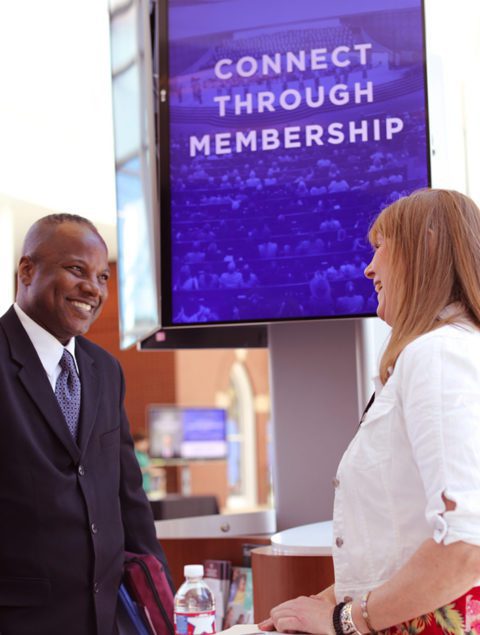 Worship With Us
Three Services, Three Settings, One Reason We Gather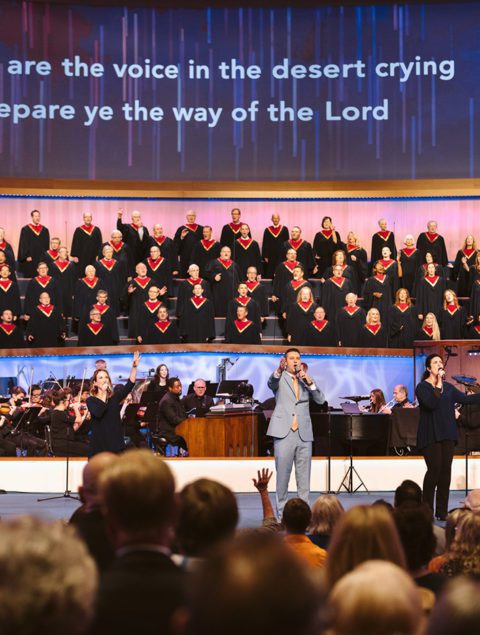 Ministries
We invest deeply in a variety of ministries, volunteer opportunities, and resources in order to disciple and equip you to be all God has called you to be in the day in which we live. Find the right ministry for you and your entire family!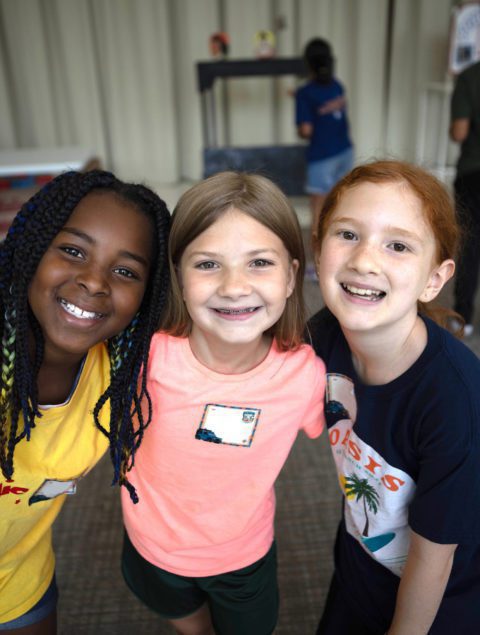 Your Home For Biblical Truth And Community
June 25

Freedom Sunday

First Baptist Dallas invites you to celebrate your freedom as Americans and those found through Christ on Freedom Sunday! Enjoy music from our world-renowned First Dallas Choir and Orchestra and special guest GRAMMY and DOVE Award-winning artist, Guy Penrod. Plus hear an inspiring message from a committed Christian, U.S. Senator James Lankford. Join us for worship on Sunday, June 25th as we celebrate with faith, freedom, and fireworks!

Learn more

June & July

Summer at First Dallas

Brighten up your sunny season and join us for an array of activities all summer long! First Baptist Dallas is your one-stop-shop for planning a variety of camps and events for any age group—all with a biblical focus. Whether you are looking for a kid's athletic camp, an adventure that lets you travel across the globe, or an educational afternoon luncheon, we got you covered. We know you could do anything this summer, but we hope you choose to spend it with First Dallas!

Learn more

July 17-21

Vacation Bible School

Children three years through completion of 6th Grade are invited to join us for VBS July 17-21.
*Must be three years old by July 17.

9am-12:30pm each day

VBS at First Dallas is a week sure to be a core memory for your children for years to come! They'll make friends, play fun games, and learn more about Jesus. This year, the theme is Twists & Turns, a fantastical celebration of games of all kinds. From classic tabletop games to video games and more, kids will play their way through VBS while learning that Jesus guides them through all the twists and turns of their lives.

Learn More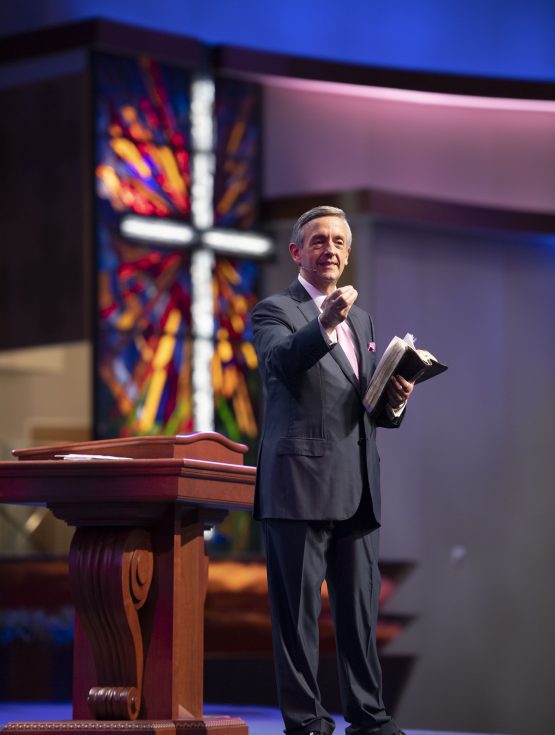 Dr. Robert Jeffress
Dr. Robert Jeffress is Senior Pastor of the 16,000-member First Baptist Church, Dallas, Texas, and a Fox News Contributor. He is the author of 30 books and the host and Bible teacher on Pathway To Victory, a national radio and television program.
Pathway to Victory
Pathway to Victory is the broadcast ministry of First Baptist Church of Dallas and Dr. Robert Jeffress. Pathway to Victory exists to pierce the darkness with the light of God's Word through the most effective media available, including television, radio, print, and digital media.