Kids Worship Kick-Off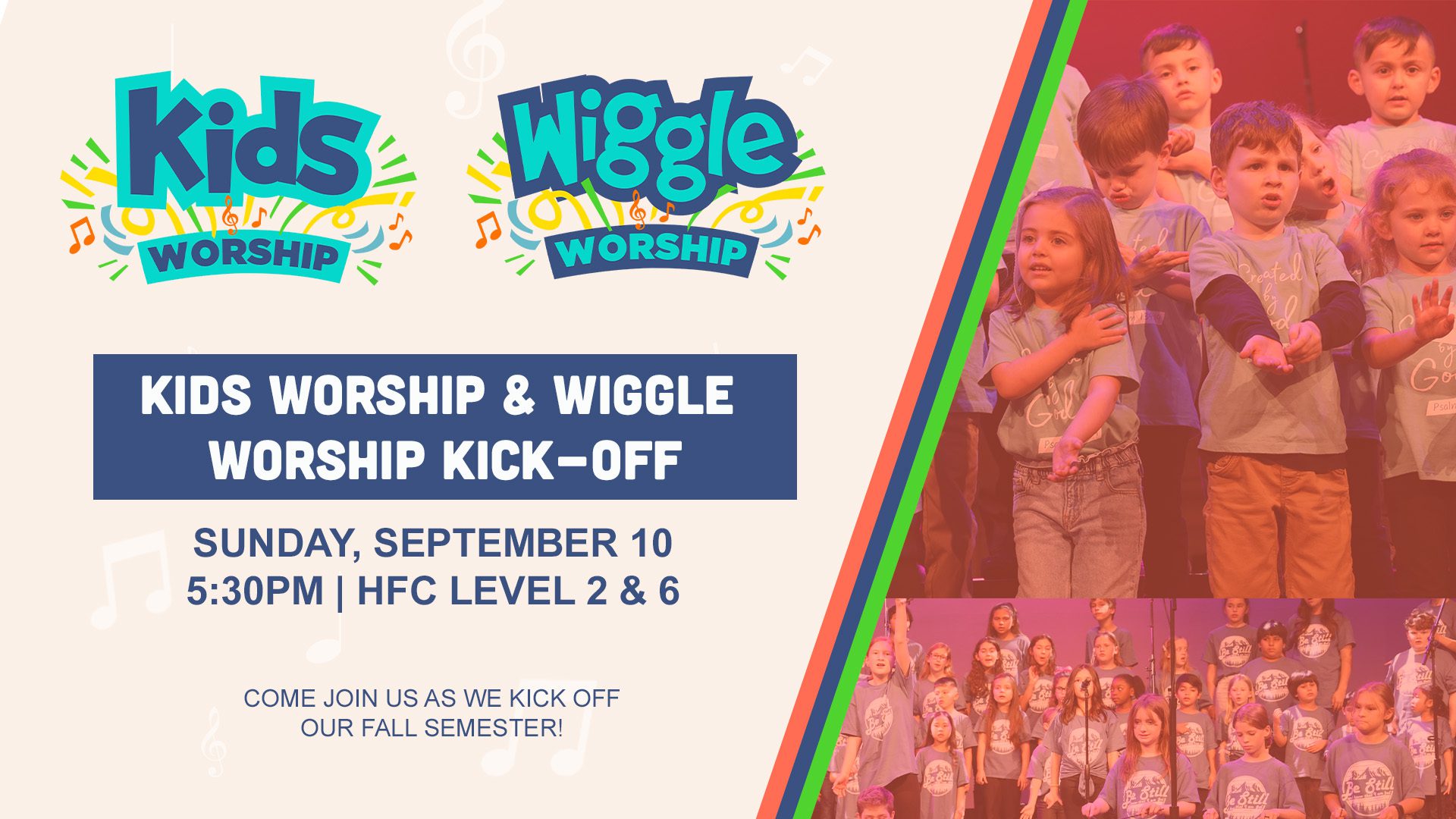 Join us for our Kids Worship Kick-Off on Sunday, September 10 at 5:30pm!
Kids Worship for 1st–6th grade is a fun and exciting ministry that provides opportunities for our children to use their gifts and talents to glorify our Father, lift up the mighty name of Jesus Christ, and hide biblical truths in their hearts. Scripture clearly teaches us to "sing and make melody in our hearts to the Lord" and to "speak to one another with psalms, hymns, and spiritual songs." We do this by providing Generational Worship opportunities, participating in the First Dallas Christmas Spectacular, a full-scale spring and Christmas musical production, and our Music Summer Camp.
Fill out the form to register.
Related Events