Easter Devotional | 2023 - Day 7
The Silence of Christ
By Ana Bobo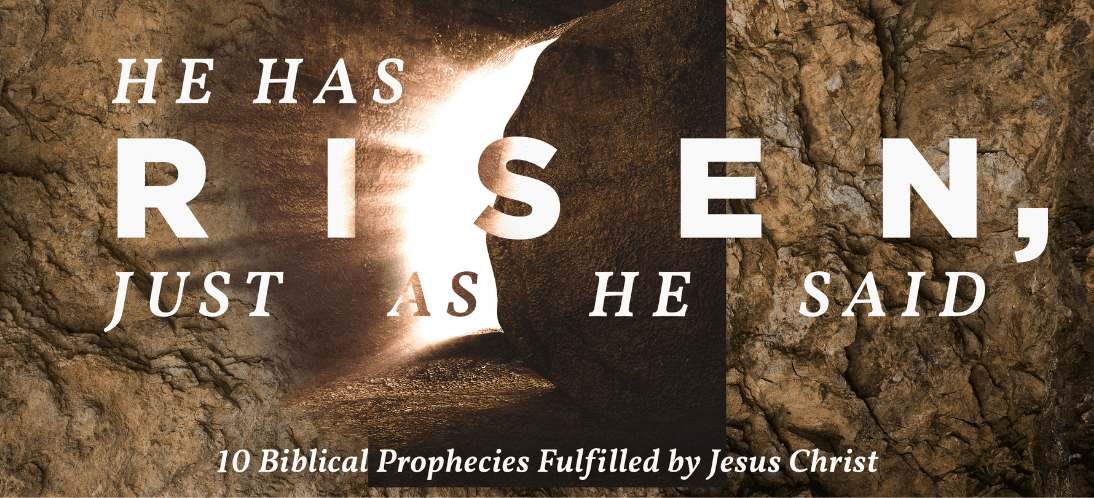 "If the world hates you, you know that it has hated Me before it hated you." ~ John 15:18
Prophecy: The Messiah will be quiet before His accusers, endure insults, and be offered bitter wine.
The account of Christ's journey to the cross—particularly the events surrounding His "trial"—has always been difficult for me to read. The mockery and insult He quietly endures is maddening. Though I know the end of the story, part of me still wants to see Jesus defend Himself! But that was never God's plan.
The Old Testament authors, under the inspiration of the Holy Spirit, had written of these events already—of Christ's posture toward His suffering.
Psalm 38 speaks of a Messiah who is silent before His accusers. Those who seek the Messiah's life lay snares, threaten destruction, and devise treachery—but He does not open His mouth (vv. 12–13). Psalm 69 tells us that the Messiah will be hated without cause (v. 4). He will pay a debt He does not owe (v. 4). His zeal will be for God's house, and God's enemies will be His enemies (v. 9).
The New Testament leaves us with no doubt that these passages are ultimately about Jesus Christ. The passion narratives record the explicit treachery of those in power—they seek to kill Jesus by any means necessary. In Matthew's Gospel, we read of the Jewish leaders' plot to obtain false testimony against Jesus that could justify His execution. When the chief priests and elders accuse Jesus before Pilate, Jesus does not respond to a single charge. Pilate asks the question that also burns inside me as I read the story: "Do you not hear how many things they testify against you?" (Matthew 27:13). Pilate is amazed by Jesus' silence. I am anxious for His vindication.
As we read the rest of Matthew's account, we see Christ ruthlessly mocked. He is given a scarlet robe, a crown of thorns, a reed (with which they beat him), and bitter wine to drink—yet another fulfillment of Psalm 69 (v. 21). His suffering culminates with a death He does not deserve, while His accusers look on triumphantly. But you and I know who gets the final word. The resurrection would be His answer.
Jesus Himself and the apostle Paul make the application of these fulfilled prophecies very clear for you and me. In John 15, Jesus says He fulfills Psalm 69: "They hated Me without a cause." In His explanation, He has a word for His followers: "If the world hates you, you know that it has hated Me before it hated you" (John 15:18).
If you are in Christ, the world will hate you. My prayer is that any hatred the world has for me will be only because of my identification with the Father, through His Son. If we're hated, let it be on account of His name.
In Romans 15, Paul says Christ is the fulfillment of Psalm 69 and quotes verse 9 as he gives us our assignment: "Each of us is to please his neighbor for his good, to his edification. For even Christ did not please Himself; but as it is written, 'The reproaches of those who reproached You fell on Me'" (Romans 15:2–3). We are to follow Christ's example of living not for ourselves but for the Lord and for others.
In a world hostile to the message of the cross, dying to self and loving God and neighbor may become increasingly difficult. But there is no other way to be Christlike, even (and especially) if the world hates you for it.
Paul goes on: "For whatever was written in earlier times was written for our instruction, so that through perseverance and the encouragement of the Scriptures we might have hope" (Roman 15:4). Christ's fulfillment of these prophecies and the entire testimony of Scripture confirms for me that God will do all He has said. I don't need to clamor for Christ's justification or my own. Christ's death and resurrection accomplished both—as it was always going to be. I eagerly await His return and my own resurrection, but in the meantime I am called to follow His example of humility.
As we celebrate Easter (and every Lord's day—each Sunday), be reminded and encouraged that Christ's resurrection was His sure vindication. And it promises to be ours also.
---
Questions for Thought
Have you ever been in a situation where your faith in Christ or Christian convictions were misunderstood? How did you respond?

After reflecting on this story and Christ's example, how might you respond the next time someone criticizes you for following Jesus?
---
Daily Challenge
Is there someone in your life who misunderstands or is offended by your faith? Pray for this person today, and trust that God can use your witness for His glory.
---
---
---
Author Bio
Ana Bobo
Ana trusted Christ at a young age and was baptized at First Dallas when she was six years old. She is part of the teaching team for the Women's Bible Study at First Dallas. She serves in the Credo Sunday School class, where her husband, Andrew, teaches. Ana also writes for a local ministry and works as a freelance editor. She and Andrew have four children: Andy (7), John (5), Mary Ana (3), and Esther Beth (7 months).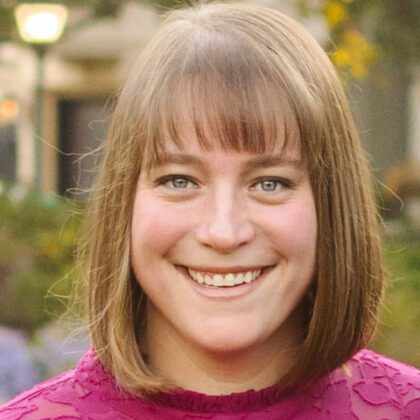 ---
---
Devotional Contents:
Easter Devotional | 2023 - Day 7