Children | Big Church Club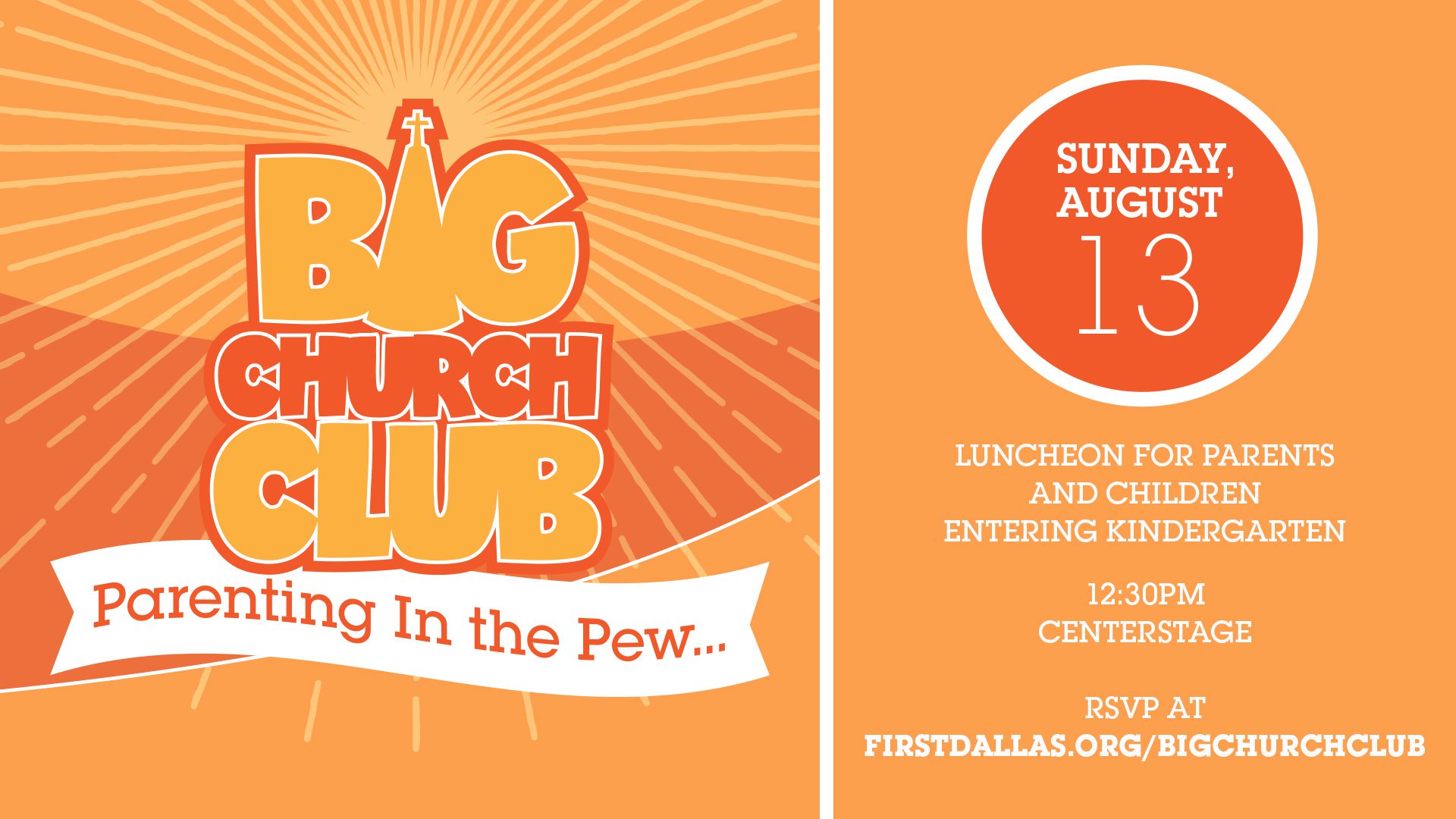 Parents with children entering Kindergarten in the fall of 2023 are invited to attend our Big Church Club Luncheon on Sunday, August 13, following the 11am service. Parents and their kindergarteners will enjoy a complimentary lunch in CenterStage, and additional plates can be purchased for $6.
We will discuss the Kindergarten year, give tips on leading your child to Christ, and provide tools to help your family as you guide your child in worship. Children will have a chance to meet their new Kindergarten Sunday School teacher, walk to the classroom, and receive a Big Church bag filled with items to assist their child as they begin to attend the worship services. Then, kids will get to tour the Worship Center and baptistry area.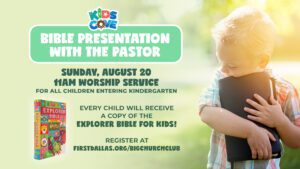 Then, on August 20, children will join us at 11am in the Worship Center where Dr. Jeffress will present them with a new Bible! Learn more about the Bible Presentation with Pastor here, and register below for both events.
REGISTER HERE
Related Events