Young Married | Super Sunday Cook-Off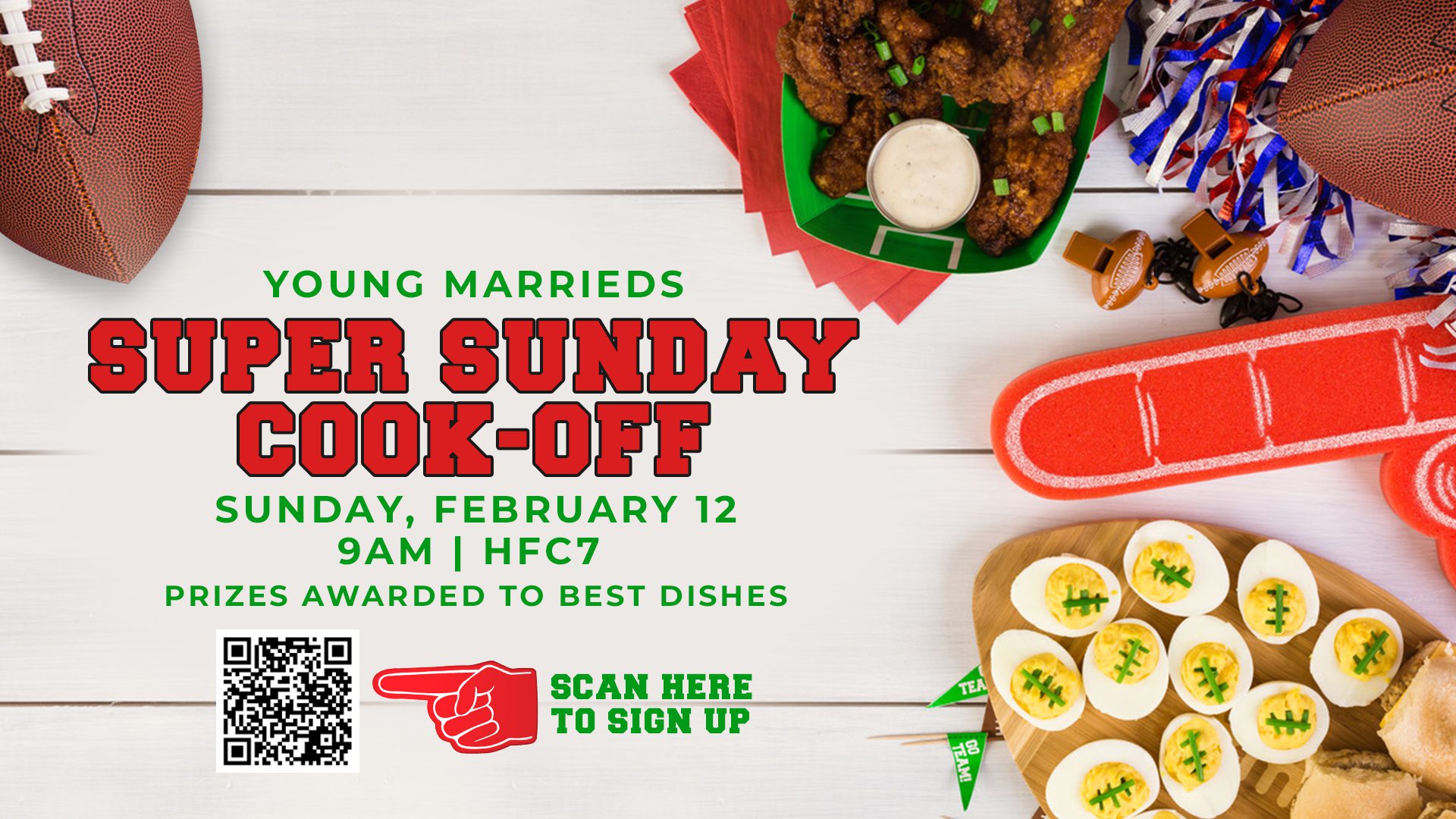 Join the Young Married ministry for a Super Sunday Cook-off Competition!
Sign up NOW to enter the competition! You will then be assigned a table in the HFC Level 7 Lobby on Sunday, February 12.
Each contestant will provide at least 36 servings to pass out in the HFC Level 7 Lobby, plus 3 dishes for our anonymous judges.  Prizes will be awarded to 1st place winners in each category!
Baked Goods & Griddle Dishes (Breads, Muffins, Biscuits, Pancakes, French Toast)
Meats, Quiches, & Casseroles (Quiches, Tamales, Casseroles, Sausage, Bacon)
 Sidekicks (Grits, Potatoes, Oatmeal, Soups)
Fruit & Fiber (Fruit, Granola, Yogurt, Parfait's, Dips)
Related Events