First Dallas Students encourages teens to be Christ-followers, worshippers, and lovers of God's Word. Through biblical, practical teaching, and creative series topics, we help students grow, equip them with the truth, and give them opportunities to share it. Our goal in First Dallas Students is to know God and make Him known! 
Sunday School 9:15am | Student Center | HFC Level 4 
High School and Junior High students meet in large groups every Sunday morning at 9:15am for worship and a message before breaking out into girls and guys small groups. 
The Avenue | Wednesday Nights
We want Wednesday nights in First Dallas Students to be a way for students to reach deeper fellowship with God and each other in order that they might have a greater impact for His kingdom. Join us each Wednesday at 6:30pm!
Learn more about Student Worship here.
Important forms:
General Minor Medical Liability Release Form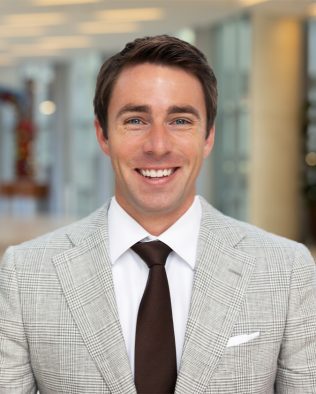 Ryan Sadler
Minister to Students
Placing emphasis on making sure teenagers are spiritually equipped for college, Ryan fosters  an environment where teenagers want to bring their friends and feel safe sharing their doubts and questions. Ryan is married to his junior-high sweetheart, Julia, and they love and adore their three children
Daira Traynor
Girl's Ministry Associate
Daira Avery Traynor, well known for her abundant joy, is the Girl's Minister at First Baptist Dallas. She is passionate about helping the next generation of seventh through twelfth-grade girls discover their true identity in Christ. Daira graduated from Belmont University in Nashville, Tennessee, receiving a degree in Commercial Music. Daira is a proud Texan who resides with her amazingly funny husband, Sean Traynor, and their dog, Boots.
Davin Hutchinson
Associate Student Minister of Worship
Davin is passionate about leading students in responding to God's grace. He is married to Brooke who is originally from the Bahamas and together they have twin boys.