Fall Devotional | 2019 - Day 13
The Choice of Gratitude
By Kevin Batista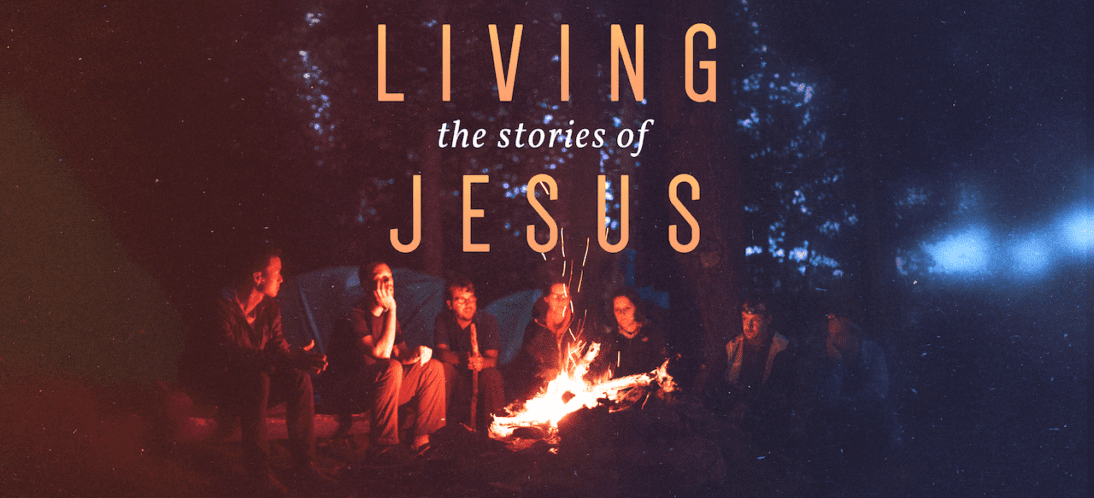 "Now one of them, when he saw that he had been healed, turned back, glorifying God with a loud voice, and he fell on his face at His feet, giving thanks to Him. And he was a Samaritan."

Luke 17:15-16
A woman was visiting some people who lived on a farm, and she noticed a pig limping in the backyard with a wooden leg.
She asked the farmer, "What happened to the pig?"
The farmer said, "Oh, Betsy is a wonderful pig. One night the house caught fire, and she oinked so loud she woke us up, and we got the fire truck in time to save the house."
"That's really something!" said the woman.
The farmer continued, "That's not all. One day my youngest fell in the pond, and Betsy oinked so loud that she got our attention, and we were able to pull my daughter out of the pond in time."
The woman said, "That's really amazing! But I still don't understand why the pig has one wooden leg."
The farmer said, "Well when you have a pig that special, you don't want to eat her all at once!"
Gratitude is more than a feeling. It's more of a powerful choice, backed by words and actions. Any feeling of gratitude not backed by words or actions feels hollow. Just ask Betsy.
There are many things in life we simply cannot control, namely most of our circumstances. But one thing we are commanded to control is our attitude of gratitude. We actually have the power to choose to be thankful or thoughtless, caring or callous, despite the many challenges that life may bring our way.
Our story in Luke 17 is a simple one. Jesus was at an unnamed village on his way to Jerusalem. At the entrance to the village ten men with leprosy shouted from a distance "Jesus, Master have mercy on us!"
By then, Jesus was a popular figure whose reputation and power for miraculous healings was known. The lepers didn't want a handout. They wanted healing so they could go and show themselves to the priests, be declared clean, and enter back into society.
Based on Old Testament teaching, once an individual had been pronounced unclean, they were to live outside the city (Leviticus 13; 14; Numbers 12:10-15). They could not touch anybody and were required to leave family and friends and live an isolated life, often with other lepers. They were seen as filth and lived without hope, believing that God punished them. No one took pity on them.
Except on this day, when Jesus came. Instead of shouting "Unclean! Unclean!" to avoid accidental contact, the lepers shouted, "Jesus, Master, have mercy on us!" Jesus' reply is so simple: "Go and show yourselves to the priests." They were healed instantly.
However, the focus of the story is not on the healing, but on the gratitude of the lepers. Luke tells us that they obeyed and went to show themselves to the priests. But only one of the ten returned to Jesus to thank him for the great gift of healing.
Gratitude is not only the medicinal choice we need to make in this life to find true peace, but when offered to God, it gives us a faith that propels us into the life to come.
This is a simple story that requires a simple question: Are you choosing to live a life of gratitude? Sometimes the more we have, the less grateful we tend to be.
When we as Christians realize the great cost of Jesus dying for us, it should cause us to want to live for Him. It's really the least we can do. The lepers were given a second chance at life. Only one showed gratitude. We as believers are given a second chance at eternity with God. Let's choose to be more like the one, and less like the nine.
---
Passage
Luke 17:11-19
---
Questions for Thought
Would people describe you as a grateful person?
Do you have a tendency to focus more on what you don't have than on what you've been given?
---
Daily Challenge
Stop and make a list of all you have to be thankful for today. Notice how it impacts your attitude and your choices. When practiced continually, a heart of gratitude will change the way we live.
---
---
---
Author Bio
Kevin Batista
Minister to Single Adults & Missions
Kevin's parents were church planters overseas, and from an early age, he saw the life-changing impact that the Church has worldwide. He believes that the Church can help people discover and use their unique gifts to impact eternity. Outside of work, Kevin loves hanging out with family and friends at the movies, games, or concerts. He is also a frustrated guitar player. He and his wife, Kim, have three great kids.
---
---
Devotional Contents:
Fall Devotional | 2019 - Day 13