Women's Devotional | 2021 - Day 10
Jesus is in Control
By O'Shea Lowery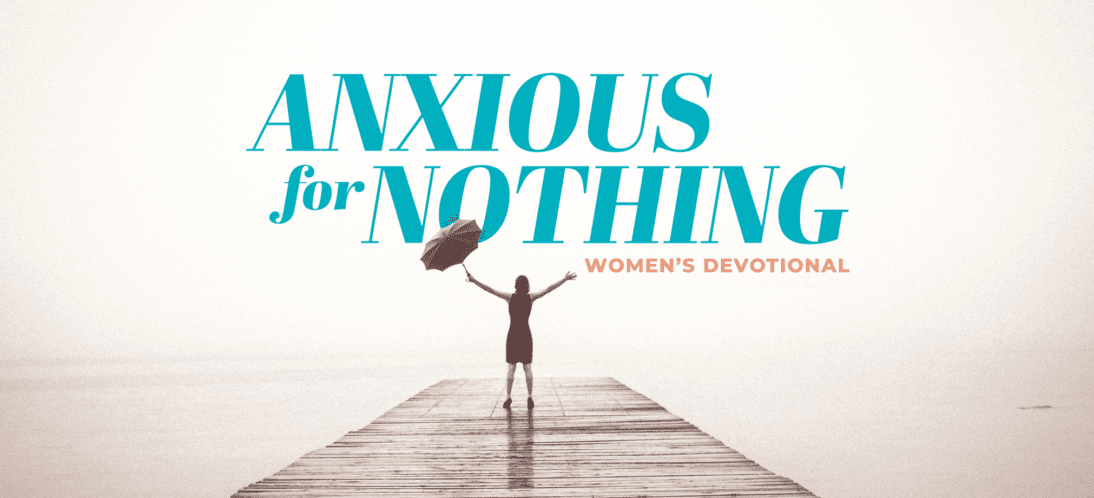 "The steadfast of mind You will keep in perfect peace, because he trusts in You."

Isaiah 26:3
Recently, I observed a live podcast concerning the Coronavirus. I watched intently as messages poured in from all over the nation. Yet one particular communication immediately caught my attention by a young lady who voiced, "I'm scared."
In a season marked with great uncertainties and fears, we have a Savior who is trustworthy and faithful. While news updates continue to pour in, one message remains steadfast, hopeful, and dependable: Jesus is in control.
Scripture reminds us exactly what we should do in these circumstances:
"The Lord is my strength and my shield; My heart trusts in Him, and I am helped; therefore my heart exults, and with my song I shall thank Him." Psalm 28:7
We don't have to fear.
"Do not fear, for I am with you; do not anxiously look about you, for I am your God. I will strengthen you, surely I will help you, surely I will uphold you with My righteous right hand." Isaiah 41:10
We can trust Him.
"And those who know Your name will put their trust in You, for You, O Lord, have not forsaken those who seek You." Psalm 9:10
He causes all things to work together for good to those who love Him.
"And we know that God causes all things to work together for good to those who love God, to those who are called according to His purpose. For those whom He foreknew, He also predestined to become conformed to the image of His Son, so that He would be the firstborn among many brethren." Romans 8:28-29
What are we called to do?
"Be anxious for nothing, but in everything by prayer and supplication with thanksgiving let your requests be made known to God. And the peace of God, which surpasses all comprehension, will guard your hearts and your minds in Christ Jesus." Philippians 4:6-7
Focus on God's promises.
"Therefore if you have been raised up with Christ, keep seeking the things above, where Christ is, seated at the right hand of God. Set your mind on the things above, not on the things that are on earth." Colossians 3:1-2
Jesus is in control. This truth will not be altered by anyone or anything. The following broadcast has been brought to you by God's Word. Spread the news.
---
Author Bio
O'Shea Lowery
First Dallas Member & Volunteer
O'Shea is the mother of two and the Nana of five. She is a passionate speaker, writer, and daughter of Christ. O'Shea enjoys speaking to women's groups, as well as writing women's Bible studies, poems, and blogs. O'Shea is currently teaching a single mom's Sunday School class called Strong & Courageous. Her heart beats strong for single moms since O'Shea has been one for over 20 years. She is blessed with the opportunity to teach others what God has done in her life and continues to do so to this day.
---
---
Devotional Contents:
Women's Devotional | 2021 - Day 10