Women's Devotional | 2021 - Day 1
Perfect Peace
By Alana Arias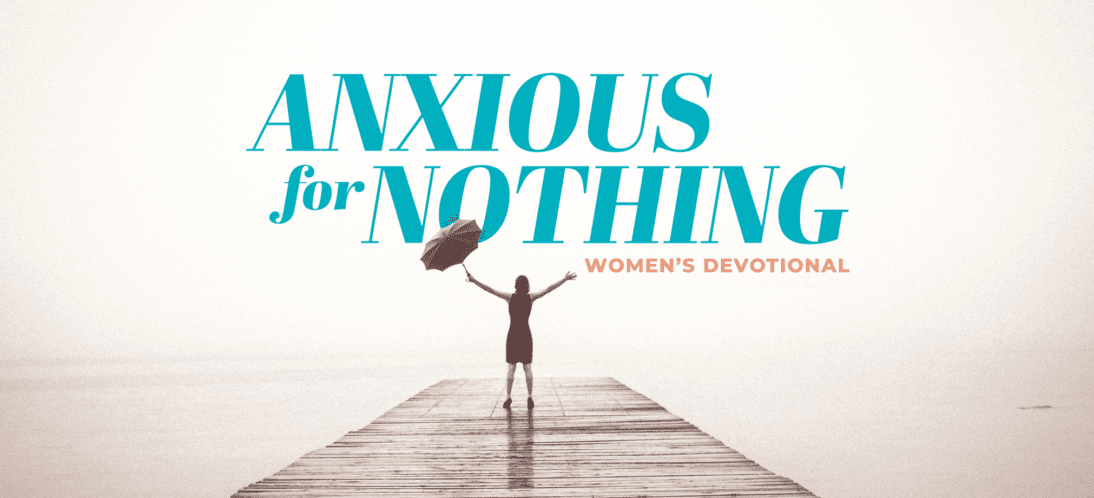 "These things I have spoken to you, so that in Me you may have peace. In the world you have tribulation, but take courage; I have overcome the world."

John 16:33
In our world today, we are facing so many different issues. Where does one turn when things seem to be unraveling or when one doesn't know what the future holds? Where do we find our fulfillment and joy, and how can we have peace during this time? The answer is Jesus—Jesus, the one who loves you so much that He died for you so you could accept His free gift of salvation and live with Him forever. The Father that loves you so much that He sent a helper, the Holy Spirit, to guide and direct His people while they are here on earth.
You see, friend, the world was not meant to satisfy our hearts. Some people are trying to find peace in our world with a new job, position, or even by changing other people. These things were never meant to be our foundation.
Jesus knew that we would have ups and downs in life and that there would be trials we would experience here on earth. He alone is our foundation. But how does that help us today? I don't know what you're experiencing right now. I don't know what you're facing or what your life has looked like over the past couple of months. But God does. He created you, loves you unconditionally, and knows your innermost needs and thoughts.
When we have Jesus in our hearts, we can turn to Him for our assurance, comfort, and peace (John 14:27). We don't need to find it in things here on earth. We can remind ourselves of the eternal and find our joy and contentment in who Jesus is, not what the world has to offer. Our heavenly Father will guard our hearts and minds. He will be with His children through it all.
I know people have experienced a wide variety of emotions over these past months. I myself have wondered if we will get back to "reality" and if my teaching job will return to normal. Some days have had their ups and downs, but my heart is still experiencing God's perfect peace (Philippians 4:17). I am truly grateful for that. Even when I find out more hurtful news of what's going on around me, my hope and rest is in God alone. God's Word says:
"Therefore we do not lose heart, but though our outer man is decaying, yet our inner man is being renewed day by day. For momentary, light affliction is producing for us an eternal weight of glory far beyond all comparison, while we look not at the things which are seen, but at the things which are not seen; for the things which are seen are temporal, but the things which are not seen are eternal." 2 Corinthians 4:16-18
What can God do with your story, my friend? What testimony of His perfect peace will be evidenced in your life as you lean on Him? May we focus on Jesus and become better reflections of Him so others can find His perfect peace that truly satisfies any soul.
---
Author Bio
Alana Arias
First Dallas Member & Volunteer
Alana Arias enjoys serving at First Baptist Dallas and helping people connect with a group of believers so the body of Christ can serve, grow, and become more like Him together. This is her twentieth year teaching elementary music to children. She is married to Mike, and they enjoy serving together at church in various ways and spending time with their cute mini-goldendoodle puppy, Bentley Cooper.
---
---
Devotional Contents:
Women's Devotional | 2021 - Day 1