Sunday School Devotional | 2021 - Day 17
Sunday School is Frontline Ministry
By Patty Lovvorn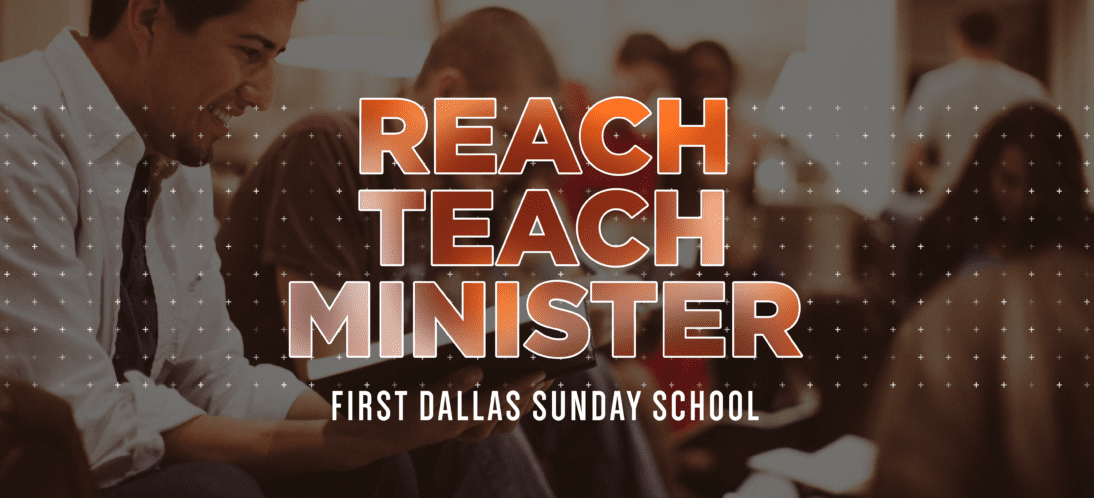 "God is not unjust; He will not forget your work and the love you have shown Him as you have helped His people and continue to help them."

Hebrews 6:10
As we have experienced these unprecedented and unexpected days since March of 2020, our conversations have changed to include words like COVID-19, pandemic, quarantine, and essential and frontline workers.
When we take on and fulfill the role as a member of FBD Sunday School, we serve as essential and frontline workers in ministry. A frontline worker is one who handles urgent issues and situations first. The work of those who lead, teach, and service is absolutely essential to the ministry of our church and to God's kingdom work in the world. We are on the frontline! Philippians 2:3-4 serves as a guide for this vital work. Paul reminds us to "Do nothing out of selfish ambition or vain conceit. In humility value others above yourselves, not looking to your own interests but also to the interests of others. Your attitude should be the same as that of Christ Jesus."
How can we minister well to those whom the Lord has placed in our lives through the Sunday School ministry? First, we can focus on our role as a calling from God. Knowing that God has called each one of us to minister to the people in our classes imparts stamina, perseverance, flexibility, and humble gratitude for the privilege of serving each person He has placed in our paths. God brought you to this work, He sustains you in this work, and He will perfect you through this work. Investing this life's fleeting time and energy into the eternal work of God and His people is a high calling.
Second, those who serve in leadership positions must focus on their roles as shepherd leaders. Through the shepherding relationship, leaders have the opportunity to be used by God in the spiritual growth and development of class members. True ministry involves sensitivity to the spiritual needs of each person as your guide and strengthens each one in his or her faith. In John 21:16, Jesus reminded Peter that tending His sheep was an expression of love to the Lord.
Third, as a frontline worker you can minister well by building relationships. Building relationships involves an investment of time, energy, and sensitivity to the Holy Spirit. As members of Sunday School, it is important to focus on the fact that each person is made in the image of God. When we do that, we can show genuine love and concern for each one. Ask and expect God to give you genuine love for all those in your class.
Fourth, we minister well by praying with and for those, He has placed in our care. As we know and love our class members, we will know how to pray for individual needs. Prayer is the most important tool the Lord has given us to minister to the needs of others. As a frontline worker, you are blessed to experience miraculous answers to prayer for class members. Galatians 6:2 reminds us to "Carry each other's burdens and in this way, you will fulfill the law of Christ."
Finally, point each person in your area of influence to God's Word as the answer to all their needs. God's Word has provided the answers to every problem of the human heart. As you serve and participate in Sunday School, communicate the power of God's Word to guide, direct, and transform lives. God's equipping grace will enable you to faithfully serve Him as an essential worker who is on the frontline in service to our Lord Jesus Christ.
---
Author Bio
Patty Lovvorn
First Dallas Sunday School
Patty Lovvorn teaches the R.E.A.L. Talk Sunday School class along with Pam Brewer. Patty serves as liaison for Wednesday Night Women's Bible Study and as a facilitator for Sunday Night WBS. Patty also serves on the Development Team for Women's Ministries. She loves teaching, studying, and discussing God's Word. Married to Mark, the Lovvorns have four children and nine grandchildren.
---
---
Devotional Contents:
Sunday School Devotional | 2021 - Day 17