Easter Devotional | 2020 - Day 5
The Good Dad
By Davin Hutchinson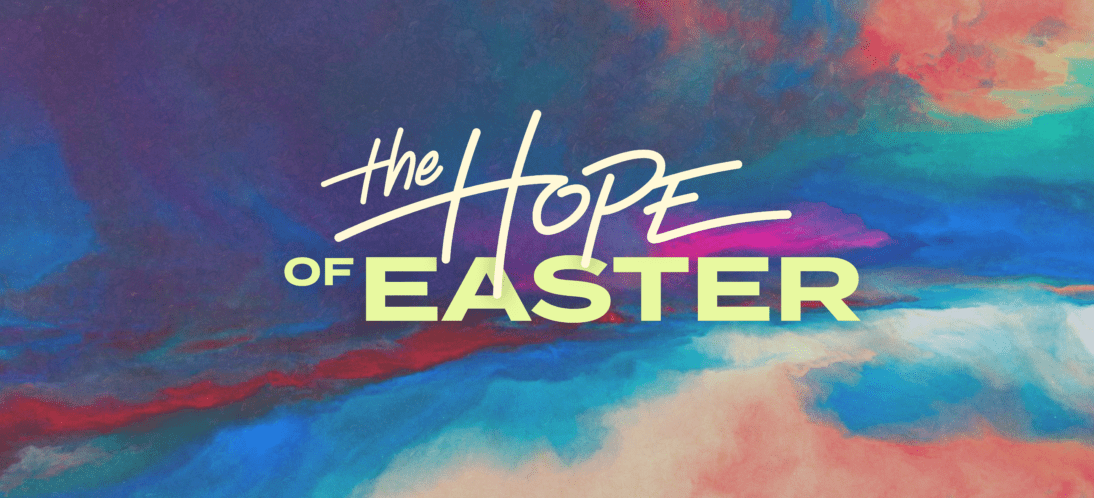 "And whoever wishes to be first among you shall be your slave; just as the Son of Man did not come to be served, but to serve, and to give His life as a ransom for many."

Matthew 20:27-28
As a young kid, I only knew of a few professions one could become as an adult: lawyer, doctor, engineer, or accountant. They were the only professions my parents mentioned as possibilities. Yet somehow my younger sister found out—to my dad's bewilderment—that other careers existed. She said, "Dad, I want to be a chef." "Well, you can be a chef and a doctor," he replied.
Parents want what is best for their children. We want them to grow up and do great things. I imagine this was the sentiment of the mother of two disciples, James and John. She came to Jesus and asked only the best for her sons, a seat at His right and left in the new kingdom. Mrs. Zebedee shot for the highest and most notable positions available. She aspired to be the proud mother of sons ruling under Jesus: "Assistants to the King of Kings," "Deputies to the Lord of Lords." Whatever office was next to Jesus, she wanted it for her boys.
When I became older, I asked Dad, "Why did you want those specific careers for your kids?" He responded, "I do not want you to live life answering to someone. I'd rather people answer to you." For my parents, it was not just about money, but also about status and power.
It is easy to see why the mother of James and John made the request. She wanted her boys in the position of authority with people serving them. When the other disciples heard her appeal, they became angry. If the brothers were given positions of power, they would be in the role of servants.
Jesus immediately recognized the problem and as the Good Teacher, provide a superior understanding of true power and greatness. He told them, "Whoever wants to become great among you must be your servant."
The position of "servant" that many avoid is what Jesus says is best, but it requires humility. We can have power and influence, but without humility we have nothing. Our Lord led by example, holding the greatest status in heaven and earth, yet He humbly served the least. He could have called down angels from heaven to rescue Him. Instead, He endured to serve us. "He did not come to be served, but to serve, and give His life as a ransom for many" (Matthew 20:28).
In all that we do, may humility be the posture of our hearts. For it is only with a humble heart that are we able to come before God.
---
Questions for Thought
What does it mean to be humble like Christ?
In what ways can you use your influence to serve God and others?
---
Daily Challenge
Evaluate your last 24 hours. Do you see characteristics of humility and service, or pride and selfishness?
---
---
---
Author Bio
Davin Hutchinson
Davin is passionate about leading students in responding to God's grace. He is married to Brooke, who is originally from the Bahamas, and together they have twin boys.
---
---
Devotional Contents:
Easter Devotional | 2020 - Day 5