Mission 1:8 Generation Now Devotional | 2018 - Day 9
Father Abraham
By Ginny Lauren Dowden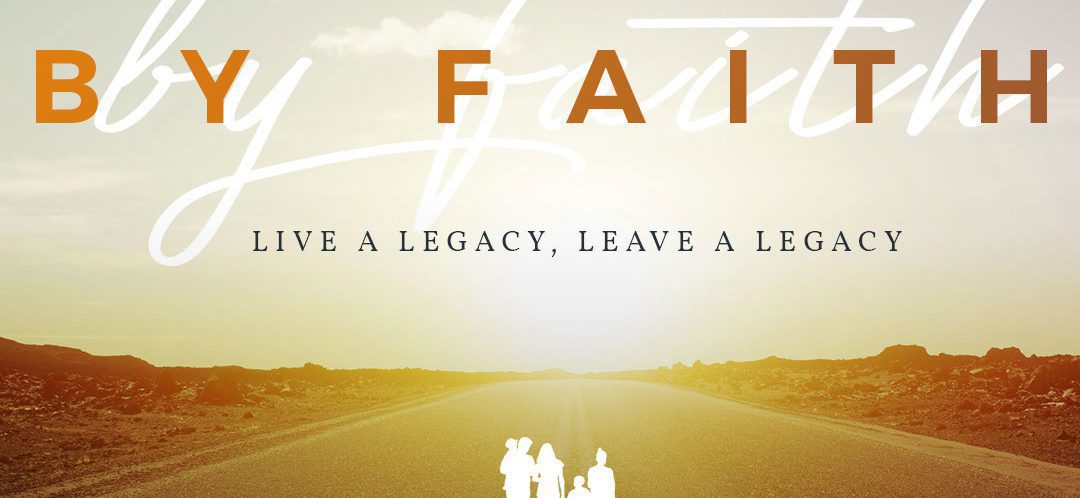 "By faith Abraham, when he was tested, offered up Isaac, and he who had received the promises was offering up his only begotten son; it was he to whom it was said, 'In Isaac your descendants shall be called.' He considered that God is able to raise people even from the dead, from which he also received him back as a type."

Hebrews 11:17-19
Abraham… the first thing that comes to mind about this great man is the song many of us grew up singing in Sunday School or children's choir. "Father Abraham had many sons, many sons had Father Abraham…" I probably have many of you singing it right now. God chose Abraham to be the father of many descendants, in fact an entire nation. God even compared the number of his descendants to the number of stars—too many to count! I wonder what Abram (later to be called Abraham) thought when God promised this to him. He was old and hadn't yet had a child. And yet, Abram believed. He believed so strongly that when God told him to leave his home in Ur, his relatives, his life as he knew it… he responded in obedience.
His life's journey, as any earthly journey, was not without missteps. In a time of famine, Abraham entered Egypt. We see in the last half of Genesis 12, that during this detour, he made some pretty big mistakes. I can relate to mistakes I made in my own Egyptian detours. This man of God wasn't perfect, and neither am I. What I do see time and time again in Abraham's life story and my own, is that in those moments when we allow doubt and fear to move in, and even when we wander into Egypt, God doesn't abandon His mission for our lives. He never said, "Abraham just isn't up to it after all!" Nor does He say that about us.
Often when reading about such a great biblical figure such as Abraham, it's easy to stand from a distance and look on these great pioneers of faith without grasping the truth that they were just men and women like us. And God used them in mighty ways for His glory. This encourages me for I think often we underestimate what He can do in our own lives with our own ordinary circumstances. Abraham overwhelmingly modeled an example of faith and obedience… "And he believed in the Lord, and He counted it to him for righteousness (Genesis 15:6)."
We've seen God take a few faithful people and multiply generations of believers in our own church, as well. I looked around as we celebrated our 150th anniversary on Sunday, July 29 and saw the throngs of people—families, singles, couples, young, and old. They seemed to be as numerous as the stars! It was simply amazing to think that all this started with a handful of devoted people who had faith and were willing to be obedient. Just like Israel was blessed through the faithfulness of one imperfect man, we as the "descendants" of the first eleven founders are experiencing God's blessing in downtown Dallas 150 years later. May we be faithful in sowing for the future generations. May we leave a legacy for those who come next.
---
Questions for Thought
Has there ever been a time in your life when God asked you to do something but you didn't understand why? Did you respond in full obedience to God? Why or why not?
Dr. Jeffress has often said waiting time isn't wasted time. Abraham had quite a bit of "waiting time" as he descended into Egypt. What did he learn? How can we apply that to our own lives?
---
Child Connection Questions
God created people in His image and families are important to God. Begin making a family tree with your child. Talk about each family member and the important influence they have. Sing "Father Abraham" with your child as an added bonus!
---
Challenge
Make a list of those who have influenced your walk with Christ and then make a list of your "descendants" whom you are either currently influencing or would like to influence. Reach out to those who influenced you to say thank you and create a plan to better impact those God has placed in your life to impart your legacy.
---
---
---
Author Bio
Ginny Lauren Dowden
Director of iCampus
Ginny Lauren is our iCampus Director and Public Relations Manager. She attended the University of Arkansas, earning her Masters in Journalism and degrees in Broadcast Journalism and Communications. Before First Dallas, Ginny Lauren worked in the newsroom as a reporter and morning anchor. She loves being able to share the gospel through media and storytelling on the iCampus! She and her husband, Tom, have a 6-year-old daughter named Rosalyn.
---
---
Devotional Contents:
Mission 1:8 Generation Now Devotional | 2018 - Day 9