Mission 1:8 Generation Now Devotional | 2018 - Day 4
The Next Thing
By Barry Ford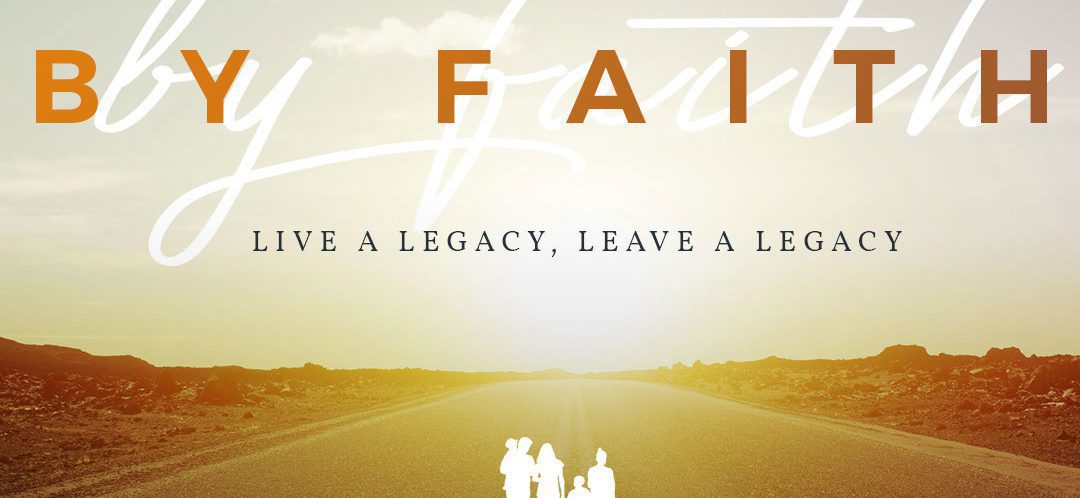 "By faith Noah, being warned by God about things not yet seen, in reverence prepared an ark for the salvation of his household…"

Hebrews 11:7
The summer before my junior year in high school my parents announced to my little brother and me that we would be switching schools. This meant leaving the security and comfort of a high school known for its conservative, Christian values, including a strong Fellowship of Christian Athletes program, to attend the rival, cross-town high school known for its secular, party-life culture.
The move not only challenged my faith as a young high school student, but it also ruined my hopes of playing football for my current school. The move meant starting over and proving myself all over again, both on and off the playing field!
It was also in that same summer at youth camp when God first told me I would one day enter into full-time ministry. He did not say how, when, or even where He would make this happen. I just knew I had heard His voice loud and clear: "you are called."
Like Noah in Hebrews 11, I had confidence in the fact that I had truly heard God's voice. Hebrews 11:7 reads, "By faith Noah, being warned by God about things not yet seen, in reverence prepared an ark for the salvation of his household…" For the sake of his household, the Bible says Noah 'faithfully and reverently' followed what God told him to do. In the summer of 1981, my household was the Ouachita Lions Varsity Football Team.
It had only taken two weeks at summer practice for me to realize the majority of the football team did not know Christ and that God was calling me to help them meet Him. I then followed the 'next thing' God told me to do: "Approach the head football coach about starting a Fellowship of Christian Athletes chapter with the football team." With 'reverence' (and trembling knees!) I approached my coach with the plan God had laid on my heart.
For the next two years, God used the faithfulness of a fearful, unsure high school student, along with the seeds planted by a fledgling FCA chapter, to help lead several high school football players to Christ.
---
Questions for Thought
Is there any of area of your life where you are fighting with God about the "next thing" He's calling you to do for Him?
Who is your "household?" In what ways is God calling you to be a light in their life?
---
Child Connection Questions
The Bible tells us that Noah obeyed God. As children, you obey God as you listen and obey your parents. Sit together as a family and make of list of ways your children can obey and honor you as their parents. Be creative and make this a fun project. You might list the directives on separate cards and place in a decorated box. Allow the children to choose one task each day to accomplish as they honor and obey their parents.
---
Challenge
Pray a bold prayer this week! Ask God to reveal to you "the next thing" He has for you to do.
---
---
---
Author Bio
Barry Ford
Minister to Young Adults
Barry is passionate about helping couples in all seasons of life have extraordinary marriages, healthy families, and Christ-like homes. Barry and his wife, Ellen, are the proud parents of twins.
---
---
Devotional Contents:
Mission 1:8 Generation Now Devotional | 2018 - Day 4