Men's Devotional | 2022 - Day 16
From Tragedy to Comedy
By Jim Wicker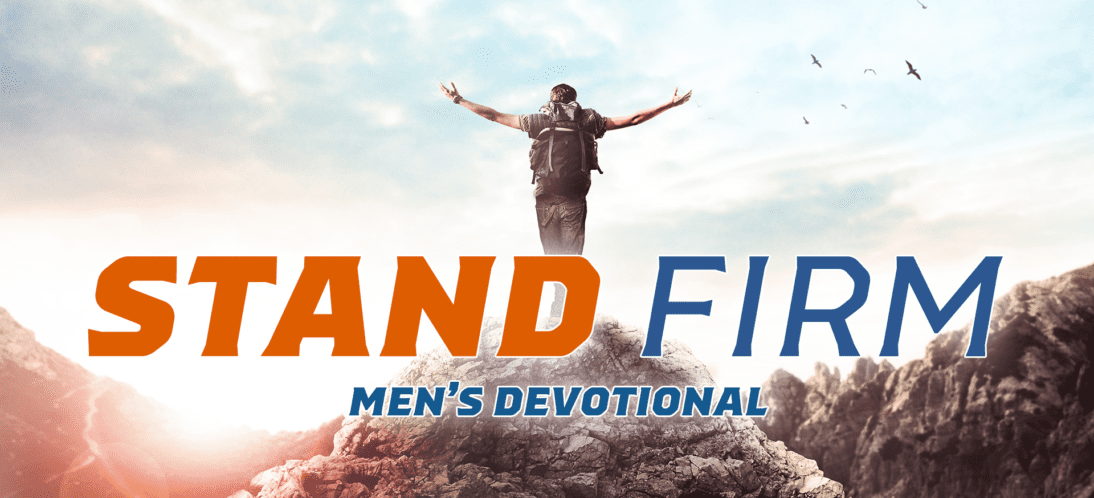 "Yet those who wait for the LORD will gain new strength; They will mount up with wings like eagles, They will run and not get tired, They will walk and not become weary."

Isaiah 40:31
D o you remember using a Wham-O Slip 'N Slide? You would run at breakneck speed and then launch onto a long sheet of plastic topped with running water. What fun! What is not fun is sliding 70 miles per hour on the rough concrete of the North Central Expressway in Dallas. Unfortunately, this was my experience, but not by choice.
During my junior year of high school, I was happily riding my motorcycle home from the motorcycle shop one day when a highway chug hole sent me flying. To this day, I do not remember the next few moments. A pickup truck driver right behind me almost ran over me. I remained on top of the motorcycle for a little while before sliding across Central Expressway. I was not wearing gloves and wore just a short-sleeve shirt. So, my concrete Slip 'N Slide tore off my shirt, obliterated my helmet face shield, scraped my belt buckle to almost nothing, and gave me deep second-degree burns on my chest, hands, and arms.
After coming to a halt, I ran down the highway embankment to a gasoline station for help. A good Samaritan drove me to a nearby hospital. Once my parents arrived, the doctor treated my wounds and wrapped up my hands and arms with only my thumb tips exposed.
For the next several weeks, which seemed like months, mom and dad had to do virtually everything for me. They fed me, bathed me, dressed me, put on my contacts, and even helped me use the restroom. It was embarrassing for a high school junior to be as dependent as a baby.
At the time, I did not know all the good that God would bring through this situation. It was a difficult situation, but my Christian friends at First Baptist Dallas helped me remain faithful in my Christian walk. They encouraged and helped me stay obedient to God. They showed me how important it is to keep active in the church. Also, my parents were great examples for me of being obedient Christians and active church members.
It was a humbling experience, but it gave me a new direction in life. With extra free time on my hands, I wrote a comedy act with my best friend, Jim Rumsfeld. Earlier, we had talked about entering an act in our high school senior talent show. Yet, all we did up to this point was talk about it. We were both too busy with school and church activities to take the time to write and rehearse a comedy act. But now I had lots of time, so Jim and I wrote a comedy routine called "AM Radio." As a result, we won the Hillcrest High School Show, the Texas State Fair High School Talent Show, and the Talent Shows for the Texas-Oklahoma Key Club and Key Club International in Chicago.
These experiences led to Six Flags over Georgia hiring us in their live stage show in the Crystal Pistol Music Hall in 1973. Jim and I performed our comedy act, sang, and choreographed a routine, which was unique because Baptists did not dance back then. We learned how to read an audience, how to overcome problems that invariably occur in live performances, how to think on our feet, and many other lessons. Through my years of being a pastor and now a seminary professor, I have often looked back with thankfulness to God for the valuable learning experiences He gave me from my motorcycle accident. It was a great lesson. God can bring triumph out of tragedy. I firmly believe that if I did not have all that free time because of the motorcycle accident, Jim and I would never have written that first comedy act that led to many performances through the years. It has been a constant reminder to me as I have experienced other difficulties in life. God always has a plan.
What does "Stand Firm" mean to me? God can turn any tragedy into triumph. All we have to do is look to Him for help. "Yet those who wait for the LORD will gain new strength; They will mount up with wings like eagles, They will run and not get tired, They will walk and not become weary." For me, God turned tragedy into comedy.
---
Author Bio
Jim Wicker
Dr. Jim Wicker grew up attending First Baptist Dallas. He was a pastor for 19 years and did interim pastorates for another six years. Now, he is a Professor of New Testament at Southwestern Baptist Theological Seminary in Fort Worth, Texas. Wicker serves as Vice Chairman of the FBC Deacon Fellowship, teaches the Wicker Sunday School class, and teaches a Discipleship University class each fall and spring. He is also a member of the Pastor's Prayer Partners. His wife, Dana, is a Professor of Psychology and Counseling and Director of the M.A. in Christian Counseling program at Dallas Baptist University. She teaches a class in spiritual disciplines at DU and has spoken several times at the FBC Women's second Monday Luncheon.
---
---
Devotional Contents:
Men's Devotional | 2022 - Day 16