Men's Devotional | 2022 - Day 11
The Lord is my Shepherd
By Fred Wilmer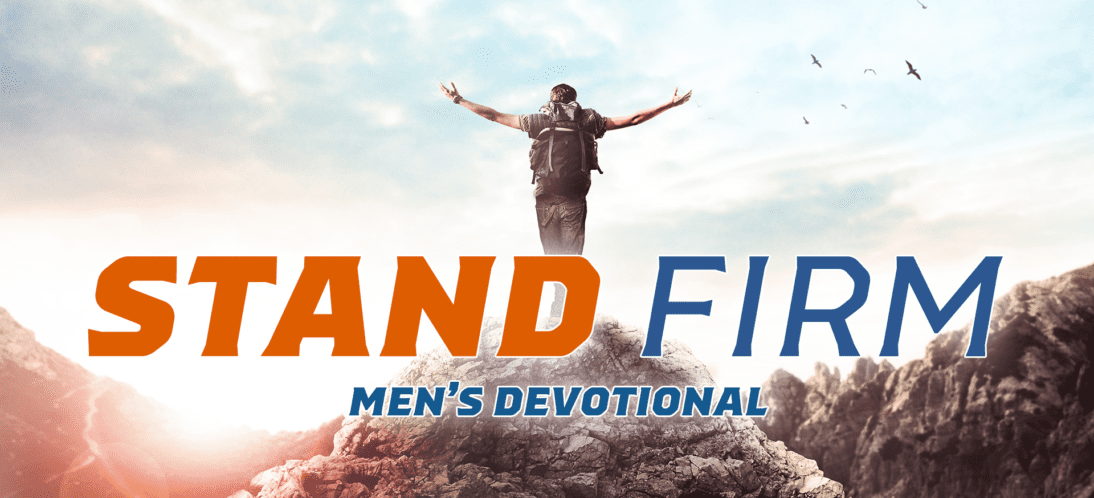 "The LORD is my shepherd, I shall not want."

Psalm 23:1
I can remember back in the day how the old preacher would stand at the pulpit to read this chapter of scripture as his sermon text during morning worship. He would passionately, rhythmically, and poetically read the entire chapter. The church folk who were present would always respond with great spiritual anticipation. It would be several minutes before the preacher could move forward because of the exuberant responses of God's people. Psalm 23 became one of the first passages of scripture I memorized as a young boy growing up in Sunday School.
I would love to get to the Lord being a shepherd, and the Lord is my Shepherd. But, as I've grown in grace, I find myself unable to even get to the phrase, "is my Shepherd," because I am focusing my attention on "The Lord." We sometimes miss what God says to us through His Word because we tend to read a little too fast.
There are so many promises of God in this psalm. He promises that between my birthday, and my dying day, He, the good Shepherd, is there with mercy, guiding and directing my path. The Lord leads me along the way, and in the process, He even makes the sometimes-tedious journey sweet. That's exactly how I can overcome obstacles and find joy in sorrow, tragedy, or even disappointment. When I'm in stress or grief, as the Apostle Paul tells us in Ephesians 3:20, God can do abundantly above all that I ask or think. He turns a negative into a positive. He has done it for me time and time again. God can do it for you when you put your faith and trust in Him. That's how I can stay focused on the prize ahead so that when I'm down or discouraged, the enemy cannot keep me down for too long. For it is those first two words, "The Lord," who gives me grace, picks me up, and can turn things around for me. "The Lord" is the one who cleans me off, cleans me up, and gets me going again on the right path.
I used to sing an old gospel song growing up that says, "He's Sweet I Know." Although there are many ups and downs, challenges, disappointments, trials, and tribulations, when I look back on what God has brought me through or is presently carrying me through, I find, and I'm able to declare, that "He's Sweet I know." After you have been traveling a while along this "narrow road," one will realize that the journey is indeed sweet.
In those first two words of Psalm 23, David introduces us to the one who can take care of our frailty, faults, and even our failures. The first part of this Psalm is not about rest, heaven, or death. Before one can lie down in green pastures, be anointed with oil, lie down beside the still waters, and have their soul restored, one must accept what is found in those first two words, "The Lord." You must trust with your whole heart that Jesus is indeed the Christ, the Only Begotten Son of Jehovah God. I find it amazing how David devotes so much time explaining the first two words after stating them in this great psalm. I wish I could read and understand the original language and context. How exciting that would be.
A few weeks ago, the First Dallas Choir sang a selection arranged by Bradley Knight entitled, "I Am." It's a wonderful anthem that sums up who "The Lord" really is. Moses asked God at the burning bush, "What is your name?" and "Who do I tell them sent me?" God said to Moses, "Tell them I Am." God didn't give, nor did He need a single qualifier like "The Lord." Nothing comes after Him, and nothing comes before Him. "The Lord" says, "I Am."
Seasons will change, people will change, time changes, the culture changes, friends change, and family members change, but the great God of the universe remains the same. He is my "I Am." He's not going to be because He already is, "I Am." Nobody compares to God, and no one can stand next to the Lord.
Psalm 90:2 helps us better understand who "The Lord" is. It says, "Before the mountains were born or You gave birth to the earth and the world, even from everlasting to everlasting, You are God." That is the same unchanging God David is talking about in Psalm 23.
Once we start grasping who "The Lord" is, we can begin to share about His goodness and all that He has done. How do I overcome obstacles or find joy in loss or tragedy? By turning my eyes toward "The Lord." How do I stay focused on the prize so that the enemy does not get me down? By turning my eyes toward "The Lord." What story comes to mind where I experienced triumph and victory? Well, that's easy! It was the day I trusted in Christ as my Savior. The Lord is my Shepherd!
---
Author Bio
Fred Wilmer
Fred Wilmer studied at Texas Tech University, where he received a bachelor's degree in Applied Vocal Performance and Music Education. Throughout his career, Mr. Wilmer has been a featured tenor soloist on major works like Mozart Requiem, the Beethoven Choral Fantasy, the Rachmaninoff Vespers, and many others. He has been featured with the American Chamber Chorus in their "Evening of Spirituals" and was the tenor soloist with the Brazosport Symphony Orchestra and Choral Union in Beethoven's Mass in C.
In 2006, Mr. Wilmer returned to school as a graduate student in Voice and Choral Conducting at the University of North Texas. After completing his master's degree in 2010, he began the Doctor of Musical Arts program as a student of Choral Conducting. He is presently a member of the First Baptist Church of Dallas, where he serves in the Music Ministry.
---
---
Devotional Contents:
Men's Devotional | 2022 - Day 11