Christmas Devotional | 2019 - Day 7
"God Rest Ye Merry, Gentlemen"
By Barry Ford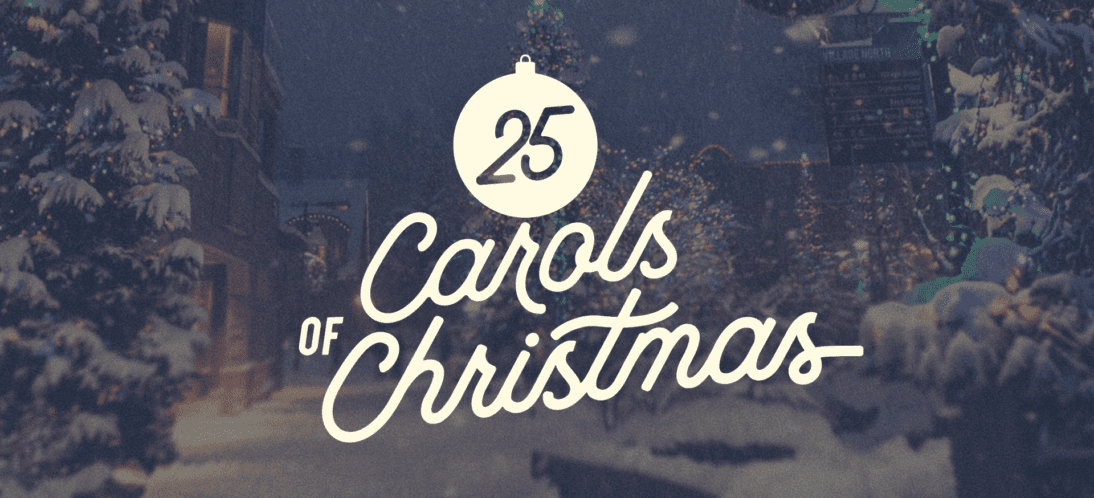 "In the same way, let your light shine before others, that they may see your good deeds and glorify your Father in heaven."

Matthew 5:16
Sometimes the placement of a comma can change the entire meaning of a sentence! For example, consider the song, "God Rest Ye Merry, Gentlemen."
God rest you merry, gentlemen
Let nothing you dismay
Remember, Christ, our Saviour
Was born on Christmas day
To save us all from Satan's power
When we were gone astray
O tidings of comfort and joy
When singing this old English carol, many people put a comma between "you" and "merry," writing and singing the phrase, "God rest you, merry gentlemen." And while it is true that many printings of the carol include the same alliteration, music historians agree that the line originally read, "God rest you merry, gentlemen."
That's because when this carol was written, the word "rest" did not mean "to sleep" or "to be still"' as we would define it today. Instead, "rest" in the context of the song meant "to keep."
Another keyword in the song is "merry." Many of us relate this word to adjectives like happy or joyful. However, the meaning of the word "merry" in the original, old English carol actually meant "mighty." So the song in today's language would read, "God keep you mighty, men." It was basically a battle-cry for Christians to stay engaged and "mighty" in the war against Satan and his desire to steal as many as he can from the grip of God's grace and love. What a wonderful message for back then, and for today!
Sadly, in today's world, far too many people never hear, see, or experience the true reason for the Christmas season—the celebration of Christ's birth. Instead, they are overwhelmed with the distractions and diversions of our consumeristic, worldly society. When Christmas day finally arrives, many are so consumed by personal, relational, and financial stress and anxiety that they miss the most important message in the world—that Christ came to give them life and to give it to them more abundantly.
Thankfully, as mighty men and women, we can make a difference this Christmas by living out our faith before the world. Amid the holly and the tinsel, we can tell people about the true meaning of Christmas—that Christ was born on Christmas day so that He could die for us, giving us the opportunity to live forever in peace with God. "God Rest Ye Merry, Gentlemen" is more than just a Christmas carol. It's a rallying song for Christians to show the world that at Christmas time things aren't always what they appear to be!
---
---
---
Author Bio
Barry Ford
Young Adults Minister
Barry is passionate about helping couples in all seasons of life have extraordinary marriages, healthy families, and Christ-like homes. Barry and his wife, Ellen, are the proud parents of twins.
---
---
Devotional Contents:
Christmas Devotional | 2019 - Day 7