Christmas Devotional | 2019 - Day 20
"Sweet Little Jesus Boy"
By Blake Lander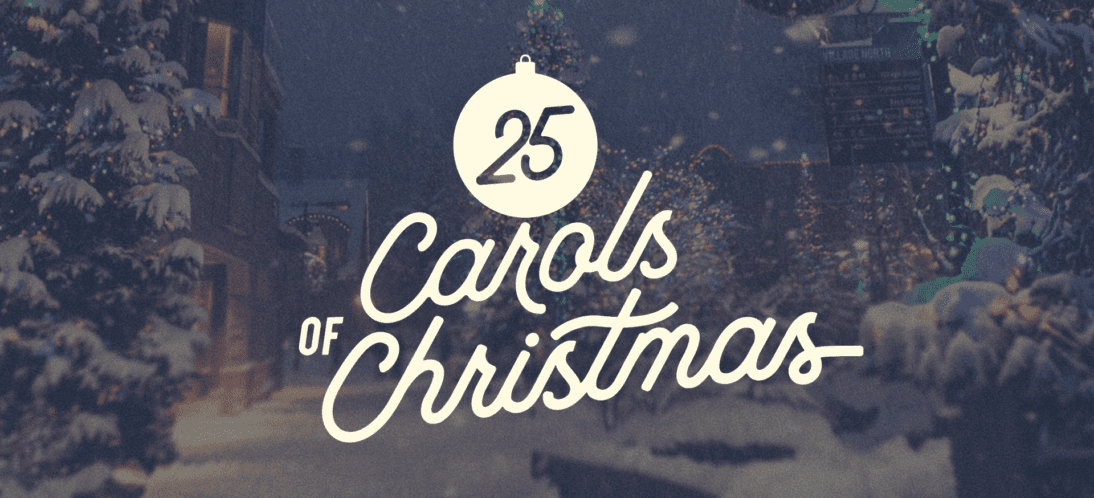 "He came to that which was his own, but his own did not receive him."

John 11:11
Has there ever been a time in your life in which you were guilty of "missing the point?" Sort of like the guy who shows up late for work. His boss yells at him and says, "You should have been here at 8:30!" To which the employee replied, "Why? What happens at 8:30?"
Many of us at times in the midst of our busy lives can miss the point in certain situations. At this time of year, it's easy with all of the Christmas festivities, social gatherings, and presents that need to be bought, wrapped, and put under the tree to miss the point of what this season means. We aren't the first ones who have made this mistake, though.
In Matthew 9:11, Jesus is ministering to the down and out and to the social outcast of that society. The Pharisees simply brush Jesus off as some teacher, but He was more. In Matthew 11:2-3, John the Baptist, who baptized Jesus and saw the first visual representation of the Trinity for a moment, doubts who Jesus is when someone asks, "are you the one or should we seek another?" In Matthew 13:53-57, the people in Jesus' hometown begin asking who Jesus is and where He received the authority and right to teach like He did. They believed that He came from too common roots to be so well taught and have the right to teach them. And in Matthew 16, Jesus' own disciples did not fully grasp who He was.
All of these are examples of individuals who did not fully grasp that God was in their midst, and they missed what Christ came to earth for. A line from the old carol, "Sweet Little Jesus Boy," describes the same phenomenon:
Sweet little Jesus boy
They made you be born in a manger.
Sweet little holy child
We didn't know who you were.

The point I am trying to make is that at times we do the same thing. When we live our lives in sections, separating the sacred from the selfish, choosing to live our lives to make a name for ourselves apart from God, we miss it.
When we see God at work in and around us and we choose not to be involved with what He is doing, we miss it. The good news of the gospel is that God sent His only Son, Jesus Christ at Christmas, to become God with us, to restore our relationship and fellowship with God, even knowing so many would still miss Him.
During this time of year, may we not miss out on the very love, joy, and peace that Christ died to give to each one of us. May we shine the real light of hope this Christmas. Let's make sure that we don't miss it.
---
---
---
Author Bio
Blake Lander
Pastoral Care Associate
Blake serves within Pastoral Ministries meeting the needs of the people of First Dallas, walking with them during times of triumph and trials. Blake is married to Shelley, and they have two sons who keep them busy with sports, life, and having fun together.
---
---
Devotional Contents:
Christmas Devotional | 2019 - Day 20