Christmas Devotional | 2019 - Day 18
"Silent Night"
By Jim Haines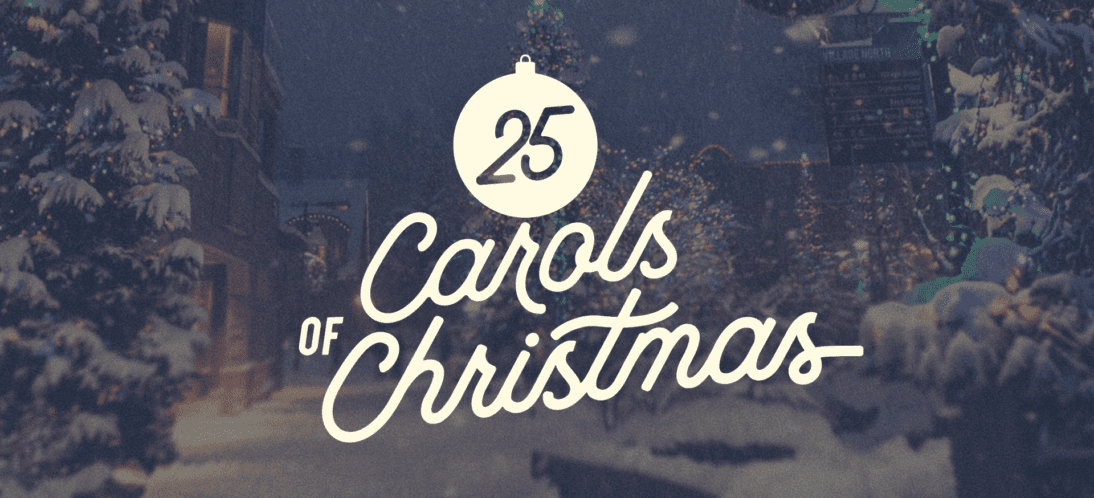 "Therefore if anyone is in Christ, he is a new creature; the old things passed away; behold, new things have come. Now all these things are from God, who reconciled us to Himself through Christ and gave us the ministry of reconciliation, namely, that God was in Christ reconciling the world to Himself, not counting their trespasses against them, and He has committed to us the word of reconciliation."

2 Corinthians 5:17-19
In Austria "Stille Nacht" or "Silent Night" is considered a national treasure. Traditionally, the song may not be played publicly before Christmas Eve. It is so revered because it was composed on a cold Christmas Eve in 1818 when Pastor Joseph Franz Mohr walked to visit his friend Franz Xaver Gruber in a neighboring town.
Mohr brought with him a poem he had written some two years earlier. He desperately needed a carol for the Christmas Eve midnight mass that was only hours away. He hoped his friend, a school teacher who also served as the church's choirmaster and organist, could set his poem to music. Franz Gruber composed the melody for Mohr in just a few hours on that December 24, 1818. He composed the music for guitar accompaniment because the church organ was damaged by recent flooding.
The "Silent Night" translation that we sing today in English first appeared in 1863, the year of Franz Gruber's death and 45 years after the song's initial performance in Austria. The English-language author was unknown until 1959.
The third verse of our English version is my favorite:
Silent night, holy night,
Son of God, love's pure light
Radiant beams from Thy holy face,
With the dawn of redeeming grace,
Jesus, Lord, at Thy birth,
Jesus, Lord, at Thy birth.
"Silent Night" is a beautiful carol whether it is sung a cappella, or accompanied by an organ, a full orchestra, or with an acoustic guitar. But its message is universal and even more special when we study the background of the writer a little more.
Joseph Franz Mohr was born an illegitimate child on December 11, 1792 in Salzburg. He became a Catholic priest in August 1815 after receiving the special papal dispensation that was required for illegitimate persons entering the priesthood. He donated his modest earthly fortune for the education of the children in the community. Today, the Joseph Mohr School stands only yards away from the grave of the man who wrote the words heard around the world.
Jesus is able to turn difficult circumstances into meaningful testimonies of His grace. He is not limited by the failings of mankind. He is able to redeem and use anyone who is yielded and available to Him. From the words of this third verse, remember that Jesus is the Son of God who brought to earth Love's pure light. He ushered in the dawn of God's redeeming grace. May God bless you and your loved ones this Christmas!
---
---
---
Author Bio
Jim Haines
Minister to Senior Adults
Jim is passionate about working with Boomers and Seniors because they are the best! He is encouraged by their energy and hearts for the Lord and reaching others for Christ. When Jim isn't working he enjoys being with his family—preferably at the beach! He also enjoys musical theatre and the symphony. Jim and his wife, Nan, have been married over 35 years and have four adult children.
---
---
Devotional Contents:
Christmas Devotional | 2019 - Day 18